Catherine Edwards
Catherine is acting editor at Journalism.co.uk (job-sharing with Olivia Crellin), covering media news as well as organising the Newsrewired May event. She is an editorial strategist currently also working with the International Press Institute, Free Press Unlimited and Solutions Journalism Network, and was previously Europe Editor at The Local.
She is based in Vienna and spends her free time travelling, reading, eating pastries and learning languages.
---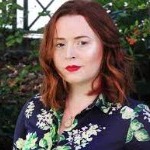 Olivia Crellin
Olivia is acting editor at Journalism.co.uk, covering media news as well as organising the Newsrewired May event. She is also CEO of PressPad and a senior lecturer in Multimedia Journalism at Oxford Brookes University. Previously she worked at the BBC and OpenDemocracy.
---

Jasmine Scott
Jasmine is an experienced social media marketing manager who is passionate about people.
She designs and runs open and bespoke media training for journalists and other media professionals, manages a directory of freelance journalists, and oversees all marketing and social media channels at Journalism.co.uk.
Outside of work, she enjoys playing video games and listening to true-crime podcasts.
---

Jacob Granger
As a senior multimedia reporter, Jacob's main role includes sourcing and writing news stories for the website.
He also produces Journalism.co.uk's weekly podcast that brings the most interesting conversations from around the media industry.
---

John Thompson
John is the owner and managing director of Mousetrap Media, publisher of Journalism.co.uk, a site which was launched in 1999.
Outside of work, John is a keen runner, swimmer and cyclist, participating in many local sports events around Sussex.
---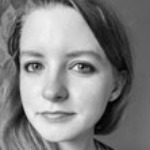 Sage De-Hayes
Sage is responsible for product placement in delegate bags at the conference.
She graduated from the University of Brighton with a BA in film and screen studies and an MA in creative writing.
Outside of work, she sings in a choir and starts a lot of ambitious craft projects that she really, truly believes she will finish this time (she won't).
---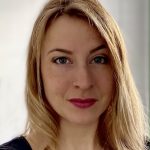 Marcela Kunova (on maternity leave)
Marcela is the editor at Journalism.co.uk covering media news, organising Newsrewired conferences and media training courses. Prior to this, she was an assistant editor at Citywealth, trained at CNN in London and worked as a freelance journalist.
Outside of work, she can be spotted on the streets of Brighton walking her dog Georgie and listening to audiobooks.