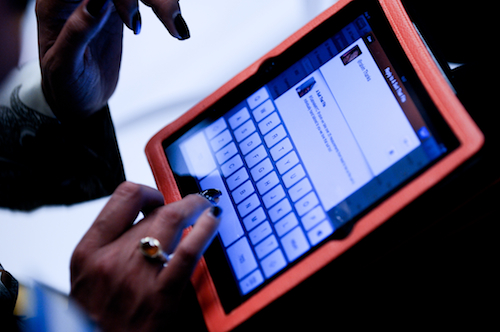 Many of the speakers at news:rewired – connected journalism, held at MSN HQ, London on Thursday, 6 October shared statistics.
Here are 10 key facts and figures giving a round-up of news:rewired in numbers.
1. The Huffington Post UK had 4.8 million readers in August, its first full month since launch.
2. The Huffington Post UK has signed up 1,500 bloggers since it launched three months ago. The US site has 24,000 bloggers.
3. CNN has published 912,000 iReports, video reports from viewers, since it started the user-generated video project five years ago. The site has 925,000 iReporters publishes 15,000 iReports every month and had 2.4 million unique users in June 2011.
4. An iReport by the son of a soldier killed in Afghanistan has been viewed more than 210,00 times and has been shared 6,600 times.
5. The BBC News site is generating an average of 6.1 million monthly click-throughs to external sites, compared with 2.9 million a month during the third quarter of 2010. There are 80,000 click-throughs a month from the BBC to the Mail Online.
6. Demotix has a network of 5,000 citizen contributors in 190 countries, producing 2,000 stories a month. Citizenside has 50,000 contributors, these ones amateurs, in 150 countries.
7. Website myfootballwriter.com makes £20,000 a month from ads, with one ad rep, according to Rick Waghorn of Addiply.
8. Reed Business Information had 80 magazines when Karl Schnieder started, now there are 11. Around 75 per cent of advertising revenue is now generated by online.
9. Horse and Hound magazine, one of the titles of IPC Media, has over 110,000 likes on Facebook.
10. Norwegian newspaper VG has a total of 452,000 Facebook fans and the newspaper has a 10 per cent rule requiring editorial staff to spent one tenth of their day on social media.