Home » Archive by Author
Articles by Sarah Marshall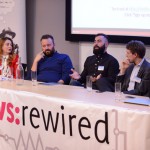 The online video session at news:rewired (20 September) looked at how different types of publishers are finding success in online video.
It heard from Future publishing, the Wall Street Journal, Zentrick and VICE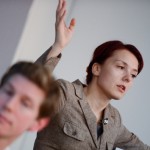 Presentations from the 'searching social' session at news:rewired (20 September).
The session looked at how to find and reach new audiences and news sources via social media and other online communities.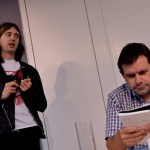 Presentations and a few of the key points made in the lean start-up session at news:rewired
Our news:rewired conference is taking place at MSN UK in London today, which you can follow on Twitter by searching for #newsrw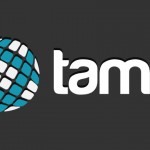 Tame, a new tool for searching social media, is one of the sponsors of news:rewired.
Tame's founder will speak in the session on searching social, and will demo the tool.
Digital journalism conference news:rewired takes place in London on 20 September.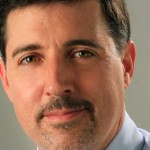 Jimmy Orr will deliver the keynote presentation at news:rewired on 20 September.
He'll talk about the LA Times's transformation to digital, sharing key lessons learnt.
Orr has had careers in both journalism and politics. He served as chief internet strategist for both President George Bush and California governor Arnold Schwarzenegger. He also served as a White House spokesman for President Bush.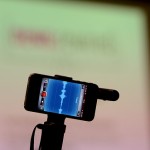 Want to attend a one-day training course the day before the news:rewired conference?
Choose from:
Creating a buzz: How to grow active social media communities – led by Luke Lewis, editor of BuzzFeed UK;
Mobile journalism: How to create quality video and audio on an iPhone and iPad – led by Glen Mulcahy, innovation lead at RTE;
Introduction to open data for journalists: finding stories in data – led by Kathryn Corrick from the Open Data Institute.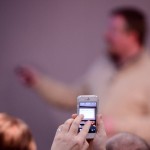 This session looked at how to best shoot and edit video, photos and audio on a smartphone.
It also heard about ipadio's new app for journalists.
The workshop also included a demo on how to use Popcorn Maker to create web video.
The start-up journalism session at news:rewired heard from Adam Westbrook, founder of Inside the Story; James Fyrne, co-founder and publisher of SoGlos; and from Stuart Goulden, founder and managing director of One&Other
A video of the Google tools masterclass held at news:rewired.
The session outlined a range of Google tools, including searching by colour and Google Correlate.