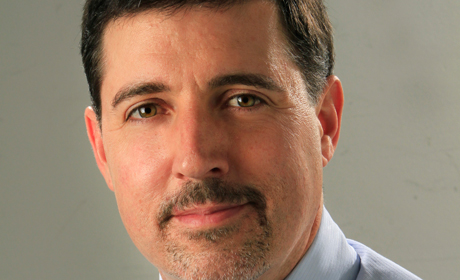 Jimmy Orr, the managing editor of online at the Los Angeles Times, is to deliver the keynote at news:rewired in London on 20 September.
Orr will be talking about the LA Times's shift to digital, discussing lessons learnt, and sharing practical advice with delegates.
"I'm thrilled to provide news:rewired's audience with insight into the Los Angeles Times transformation into a dynamic digital news organisation and the next stage of our evolution."
Orr directs the strategy for latimes.com, supervises the team that produces the site, and oversees the Los Angeles Times Media Group's portfolio of digital and mobile properties. He took up the role in February 2011.
Orr has had careers in both journalism and politics. He served as chief internet strategist for both President George Bush and California governor Arnold Schwarzenegger. He also served as a White House spokesman for President Bush.
He later took up the role of online editor at the Christian Science Monitor where he helped transform the newspaper into an online-only journalism model, quadrupling its monthly page views in just over one year.
He joined the LA Times in 2010 as deputy editor.
news:rewired
The news:rewired conference is run by Journalism.co.uk and takes place at MSN in London Victoria. It takes place two or three times a year, providing journalists, editors and news industry professionals with a practical look at current trends and practices in digital journalism.
The next conference takes place on 20 September, with sessions on dealing with breaking news, online video, searching social media, and telling stories which break out of conventional digital reporting styles. There are workshops on analytics, verification, mapping and using LinkedIn. The day also includes a look at new journalism startups. The agenda is here.
Around 30 speakers will share practical advice, discuss journalism tools and provide inspiration for newsrooms large and small.
Speakers include Chris Hamilton, social media editor, BBC News; Neal Mann, multimedia innovations editor, Wall Street Journal; Yasmine El Rafie, social media development editor, Swedish Radio; Claire Wardle, director of news services, Storyful; and Mathew Ingram, senior writer, GigaOm. The list of speakers is here.
news:rewired plus
As well as attending news:rewired, there is also an option of taking an additional intensive training course on 19 September, the day before the conference. There are three 'news:rewired plus' courses to choose from: how to grow active social media communities, how to create quality video and audio on an iPhone and iPad, and there's an introduction to open data for journalists.
Tickets for the one-day conference only, cost £130 (+VAT) and 'news:rewired plus' passes (for the conference and training course) cost £310 (+VAT). They are both available at this link.