Home » Archive by Author
Articles by Sarah Marshall
Luke Lewis led a workshop on growing social media communities at news:rewired.
Here is the video of the session.
The video and presentations from the session on data-driven journalism at news:rewired.
The session heard from Claire Miller (Media Wales), Emily Cadman (FT), Deborah Cohen (BMJ) and Antonio Acuña (Data.gov.uk).
Vadim Lavrusik, journalism programme manager at Facebook delivered the keynote presentation at news:rewired on Friday 19 April.
In this post you will find the slides from his presentation and a video.
Photos taken at news:rewired, which is taking place at MSN HQ, London.
All images are taken by Mark Hakansson.
Follow @newsrewired and #newsrw to follow the conversations taking place at news:rewired.
The event, which looks at innovations in digital journalism, is being held at MSN HQ, London.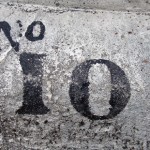 Thinking about attending digital journalism conference news:rewired which will take place on Friday 19 April? Here are 10 reasons why you should consider doing so.
This post explains how you will hear from key news outlets and speakers who will be sharing advice and tips on using free tools.
You will leave the event with lots of ideas to take back to your news outlet.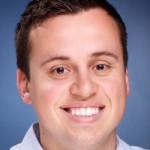 Vadim Lavrusik is to deliver the keynote presentation at news:rewired on 19 April.
Lavrusik is journalism programme manager at Facebook, and a professor teaching social media journalism at Columbia University.
Before joining Facebook in 2011, Lavrusik was community manager and social strategist at Mashable; prior to that he was social media specialist at the New York Times.
Lavrusik's keynote presentation at news:rewired will be highly practical. He will go through best practice, advising journalists how to get the most out of Facebook Subscribe, Open Graph Search, Facebook Groups, Facebook for Journalists, and other tools.
The digital journalism conference offers host of practical sessions and workshops for digital journalists.
There will be workshops in: Google tools for journalists, Mozilla's Popcorn Maker (for creating web-native video), mobile journalism, growing a social media community, and start-up journalism.
Sessions will focus on: Curation: the journalist as manager, data-inspired stories, building participatory communities, online standards and ethics.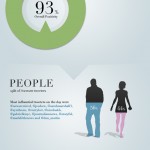 The people at the new social media discovery and analysis tool Flumes have created an infographic based on the social media buzz around news:rewired – digital stories, which took place on Thursday 6 December.
Take a look at the infographic to find out who the influential tweeters were, and a snapshot of the most shared content.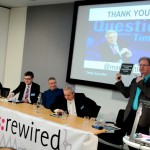 One of the sessions at news:rewired – digital stories looked at some useful apps and ideas for using a mobile phone for reporting. Speakers also shared some of the interesting initiatives from news outlets in the mobile space.
Speakers were: Eric Siereveld, vice president, Scoopshot; Neil McIntosh, deputy editor, Europe, Wall Street Journal; Marc Settle, project producer at the BBC College of Journalism specialising in mobile journalism; Nick Garnett, North of England correspondent, BBC 5 Live. The session was moderated by Kevin Anderson, editor and digital strategist, Knowledge Bridge, Media Development Loan Fund.