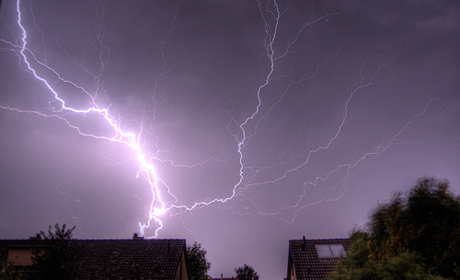 We recently announced four of the projects to be presented at news:rewired – digital stories on Thursday 6 December during two lightning rounds, which will be dedicated to hearing about some of the latest innovations, tools and tech in the digital journalism world.
They included:
We now have three more projects to announce, which will also be presented in the lightning rounds on the day.
Reddit Eddit. Speaker: Benji Lanyado
The news you are presented with online falls largely into two categories: what editors think you should read, and what the 'latest' news is. The Reddit Edit focusses on what people are actually reading, right now – skimming off the top of the crowdsourced pile. The principle is extendable – next stop, the major news organisations of the world, starting with the New York Times.
Interactive Newsprint. Speaker: Paul Egglestone, University of Central Lancashire
Interactive Newsprint is currently developing printed technologies that can transform traditional paper to stock to let it detect touch, play audio and connect to the internet. Led by the University of Central Lancashire, the multidisciplinary project is collaborating with a host of community publishers in Preston and beyond to examine how printed electronics and 'smart paper' could become a self-sustaining and affordable news and information platform.
Webcrumbz. Speaker: Ciprian Borodescu
Webcrumbz is a start-up experimenting in solving distribution and monetisation problems on mobile devices for small and medium publishers by taking advantage of the openness of the web and the new HTML5 technologies.
Tickets are still available for the conference, buy yours here for just £130 +VAT, or £310 (+VAT) for a news:rewired plus ticket, which includes a day's intensive training on Wednesday 5 December as well as the day-long conference on Thursday 6 December. Find out more here.