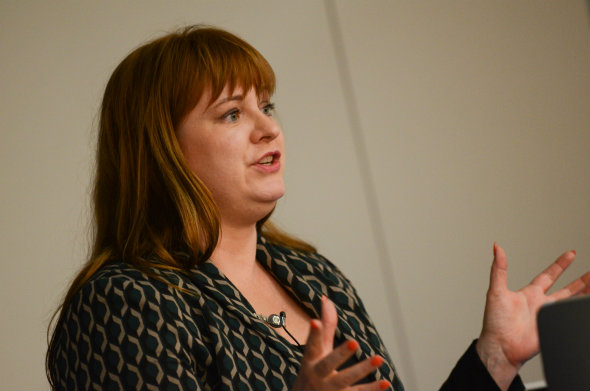 Publishers can engage with their online communities in a number of ways – they can respond to comments, host Q&A discussions and even crowdsource content, but very few would crowdsource an entire magazine.
Delegates at the news:rewired conference, today in London, were told by Marjaana Toiminen, chief executive of Finland's Bonnier Publications, that her company did exactly that.
The Nordic publisher recently launched a new title OmaOlivia (My Olivia), said Toiminen, with one issue out of its twelve regular monthly editions given over to content sourced from the readership.
Given Findland's unique relationship with magazines, Toiminen said, her firm had a distinct advantage for the experiment:
Finland is a great laboratory to experiment with the magazine experience. It has the most magazines per capita of any country in the world.
The project started in 2010 as the brainchild of the magazine's art director. The idea was simple: Get the reader to have a say in what they want to read.
With a team of seven staff members, the idea for a fully crowdsourced magazine came about. Starting with "the core social media tools", the idea generated a huge amount of hype.
Building the magazine, Toiminen said, was "an act of co-creation and interaction over a number of weeks". It also constituted a great investment in terms of time and effort, but was helped by having a clear structure.
The process involved a serious of "challenges" put to the audience for all the different aspects of the magazine – from who the cover model was, to the colour of the font. The first issue was released in January 2011.
Relatively quickly, she said, the staff realised that while the product was an impressive feat, it was "light and shallow".
She added:
We gave over too much space to the co-creators and therefore gave away some of our brand.
The project is "now better integrated", she added.
The results of this new model have been impressive, she added, both with sales and community engagement.
Olivia has 130,000 readers, 5,000 of who were unique co-creators of content for My Olivia.
Toiminen said that to keep the project going, they offered various rewards and prizes. The magazine sent out virtual badges and awarded different honourary titles to their contributors, dependent upon how much the person contributed.
She said:
By the end we had 50 editors-in-chief.
The advantages of crowdsourcing a magazine weren't just limited to editorial, Toiminen added, as sales and ad revenue were both better as a result, the latter up 20%.
Toiminen said that the project was a challenge but one that should be carried on with in order "to give a voice to the audience".
Her final message to delegates was:
Let the audience change you.