Home » Archive by Author
Articles by george berridge
The penultimate session of the news:rewired conference, in London today, detailed the kinds of sharing tools and apps useful for digital journalists who carry out tasks on the go.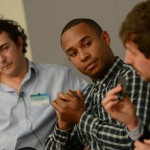 Representatives from newsrooms that use short video to engage with readers and viewers told the news:rewired conference, in London today, about there various approaches.
Hannah Waldram, community manager EMEA for Instagram, today outlined for delegates at the news:rewired conference some tips on how journalists and editors can use the social photo-sharing network to enhance their storytelling.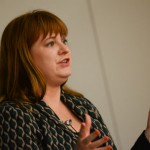 Publishers can engage with their online communities in a number of ways – they can respond to comments, host Q&A discussions and even crowdsource content, very few would crowdsource an entire magazine. But that's exactly what Finland's Bonnier Publications did, its chief executive told the news:rewired conference, in London today.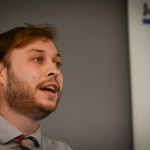 Jack Shepherd, editorial director of BuzzFeed, delivered the keynote address on 'shareable content' today at the 11th news:rewired conference, held today in London. Handily, he delivered it at a list…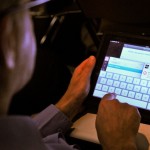 During an afternoon session at the news:rewired – digital stories conference panelists looked at a range of visual storytelling techniques and tools being harnessed by news outlets and the social web.
Our speakers were: Nic Newman, digital strategist; Jonas Forth, creative director, ThingLink.com; Phil Kenny, head of infographics, the Economist; Paul Rowland, deputy head of content (digital), Media Wales.
David Hayward, head of journalism programme, BBC College of Journalism moderated the panel and talked to our speakers about more sophisticated uses of displaying images.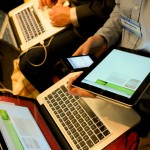 Digital news design is a key aspect of drawing readers to your content and keeping them engaged. The focus of the third session of news:rewired – digital stories was on user experience. Our panel looked at the importance of news readability, site journeys and how to ensure audiences return.
Our panel included: Martin Belam, principal consultant, Emblem; Grig Davidovitz, co-founder, RGB Media; Kate Ortega, deputy graphics editor, The Wall Street Journal; Marc Downer, user experience consultant, Adido.
Kathryn Corrick, strategic communications consultant, acted as the session's moderator.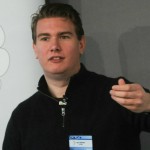 The first session of news:rewired looked at the ways journalists can find conversations taking place on various social media platforms, discover news leads and tune in to audience reactions.
The session featured: Ian Barber, senior developer advocate, Google+; Katie Rogers, social news editor, Guardian US; Dave Wyllie, editor, BreakingNews.com; Catriona Oldershaw, UK managing director, Synthesio. Moderated by Gabrielle Peters, social media consultant.