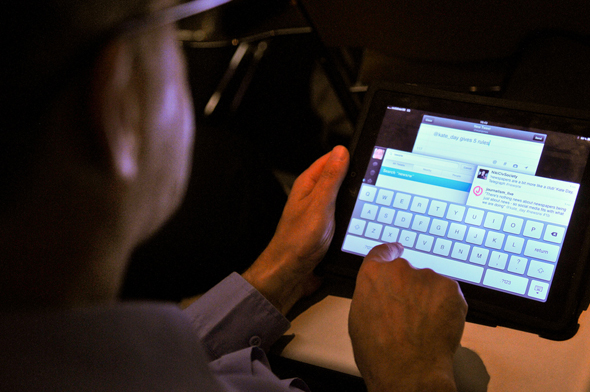 An afternoon session at the news:rewired conference, today in London, looked at the range of visual storytelling techniques and tools being harnessed by news outlets on their sites and across the social web: from the effective use of still images through to graphics, interactives, and visualisations.
The panel for this session consisted of: Nic Newman, digital strategist; Jonas Forth, creative director, ThingLink.com; Phil Kenny, head of infographics, the Economist; Paul Rowland, deputy head of content (digital), Media Wales.
David Hayward, head of journalism programme, BBC College of Journalism, acted as the moderator for the session.