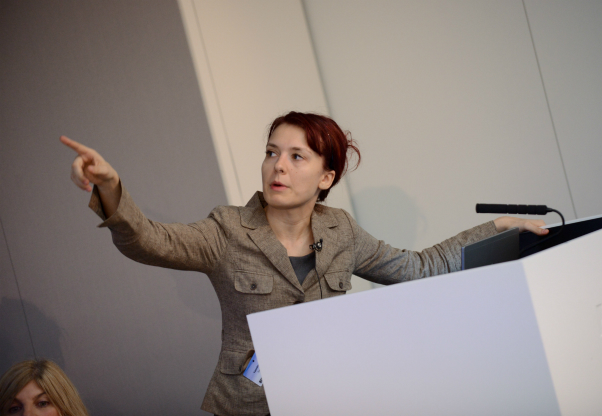 Covering a news beat for audiences that vary wildly in their outlook and expectations can be a problematic affair – especially if the reporters working that beat are not representative of the people they serve.
Yasmine El Rafie, social media development editor for Swedish Radio, explained to the news:rewired conference, in London today, how to target a diverse community.
It's easy as a journalist to get lazy and follow people in your own tribe. Social media to follow a diverse community.
According to a report by Ian Hargreaves from the National Union of Journalists (NUJ), 94 per cent of journalists in the UK are white and live in London or the South East of the United Kingdom. However, the UK's workforce is, she said, only 60 per cent white.
If this keeps going on, Journalism is going to become less relevant for a large share of the population.
El Rafie suggested the following strategy to make sure journalism serves everyone in the community:
1) Look for people from different communities, through forums such as Muslim Youth Net, used during the attacks in London. Build up your credibility on such forums so that people will interact with you. Use Facebook group diversity in media.
2) Use empathy: technology alone can leave you out of touch with various communities.
3) Widen your influences: on Twitter – as too often media and politicians follow each other. Create diverse Twitter lists, follow through hashtags and eventually you will pick up different discussions. Create your own community.
Think about your credibility on all platforms. Stay low, don't steal [content] and try to credit.