Home » Archive by Author
Articles by Henry Taylor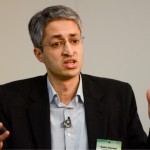 Madhav Chinnappa and Stephen Rosenthal share Google tools for journalists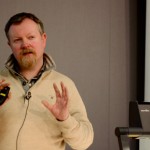 How to use your smartphone to shoot and edit video, photos and audio. This practical workshop talked through the best apps, and offered lots of tips and techniques.
Glen Mulcahy, head of production & technology, RTE and Dr Mark Smith, co-founder and chief executive, ipadio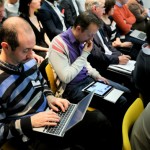 This session at news:rewired took a detailed look at data-driven storytelling, from finding sources of data and sorting the content, through to uncovering the stories within.
Those who took part were Claire Miller, data journalist, Media Wales; Deborah Cohen, investigations editor, British Medical Journal; Antonio Acuña, head of data.gov.uk, Cabinet Office; and Emily Cadman, head of interactive, Financial Times discuss using data as a source of stories.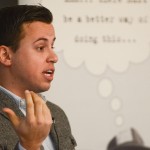 Vadim Lavrusik, journalism programme manager at Facebook delivers keynote presentation at news:rewired
Vadim is journalism programme manager at Facebook, which he joined in 2011, before which he was community manager and social strategist at Mashable.
He discusses how journalists and media organisations can use Facebook to report and distribute stories, and shares best practice on using features such as Facebook Follow, Graph Search, Pages and other tools.