Home » Archive by Author
Articles by Jacob Granger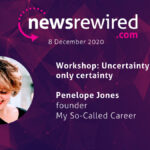 2020 has cast doubt over many areas of the journalism industry. Newsroom revenue, job security, even our own health; these all feel precarious during a global pandemic.
In the face of uncertainty, you have two options. You can sit and wait for the worst to happen or you can start to work on a plan so you are not taken aback if the worst-case scenario came true.
At our digital journalism conference Newsrewired this week (8 December 2020), one workshop explored this idea. Workshop leader and career coach Penelope Jones has spent 17 years in the media industry, holding leadership and strategic roles at The Guardian and Condé Nast. She later founded a career development company My So-Called Career that helps early and mid-career journalists achieve their potential.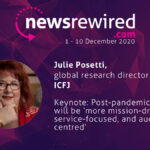 From battling disinformation to dealing with online abuse and mental health crisis, journalists around the globe are feeling the impact of the covid-19 pandemic.
At our digital journalism conference Newsrewired this week (1 December 2020), Julie Posetti, global research director of the International Centre for Journalist (ICFJ), gave a keynote speech on how covid-19 has impacted both journalists and news organisations, with one eye on how to enter 2021 with renewed strength and determination.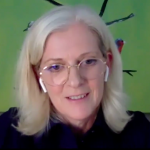 One of the few silver linings of the coronavirus pandemic is that newsrooms have had to develop more logical solutions for working because of the sheer necessity to survive the crisis. But we are not out of the woods yet.
We spoke to Lucy Kueng, senior research associate for the Reuters Institute for the Study of Journalism, and an expert on newsroom strategy, innovation and leadership, about what the best newsroom leaders are doing now to start meaningful changes amidst uncertainty.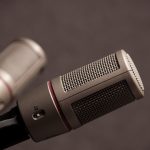 News organisations are increasingly looking at ways to leverage the popularity of podcasts to engage with their audience.
But have you ever stopped to think about the potential of a live podcast? From a workshop at Newsrewired (27 November 2019), Suchandrika Chakrabarti, host of Freelance Pod, discussed how meeting your podcast audiences face-to-face can be an effective way to bring conversations to life and engage with your fans on a more intimate level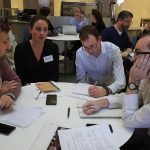 Sarah Marshall, head of audience growth at Vogue Global Network led the workshop on better understanding who your typical target audience is and what types of news content would resonate the most.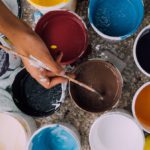 Lack of diversity in the newsroom, biased reporting and dipping trust in the media have all been hot topics for the past few months.
But how can we 'unbias' the news? In a Journalism.co.uk podcast, Tabea Grzeszyk, CEO and co-founder of the collaborative network for journalists Hostwriter, tries to answer that question in a new book called Unbias the News: Why diversity matters for journalism.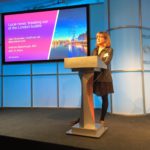 by Hannah Wilson
Journalism and life very much happens outside of the capital. That was the message from Matthew Barraclough, head of BBC Local News Partnerships (LNP), speaking at newsrewired (6 March 2019).
While here in the …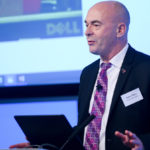 The Press Association's latest news service RADAR — 'reporters and data and robots' — uses those three ingredients to write local news stories at a frequency and precision impossible otherwise.
Launched in December 2017 with Urbs …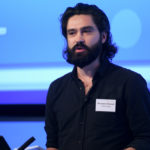 Struggling to find the right picture for your piece on deadline? Getty Images have introduced new artificial intelligence technology to save you from trawling through image sites.
Speaking at newsrewired (7 November) Benjamin Beaven, business development …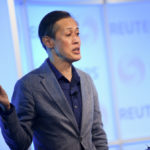 Reuters is driving its journalism with human judgement and machine capability, using AI tools News Tracer and Linx Insight, explained Reg Chua, executive editor, Reuters at newsrewired today (7 November).
The 'cybernetic newsroom', as he described …