Home » Archive by Author
Articles by Jonathan Frost
Subhajit Banerjee, mobile editor, Guardian; Robert Shrimsley, managing editor of FT.com; Peter Bale, vice president and general manager of CNN International Digital, (who will be speaking about Zite); Kate Milner, mobile product manager, BBC News discuss the thinking behind pushing out content across devices
Craig Silverman, founder, RegretTheError; Chris Hamilton, social media editor, BBC News; Paul Bradshaw, visiting professor in online journalism at City University London and course leader of the MA in Online Journalism at Birmingham City University; Mark Little, chief executive and founder, Storyful share advice on verification, rumour and corrections
Mark Johnson, community editor, the Economist; Malika Bilal, digital producer and co-host of The Stream, Al Jazeera (via Skype); Hannah Waldram, community co-ordinator, the Guardian; Ros Atkins, presenter, World Have Your Say, BBC World Service; Tony Haile, chief executive, Chartbeat discuss growing engagement of audiences both across social media platforms and on news outlets' own websites.
Luke Lewis, editor, NME.com; Faisal Islam, economics editor, Channel 4 News; Mark Coatney, media outreach director, Tumblr discuss engaging with readers via various social platforms.
For more from news:rewired – full stream ahead follow #newsrw
Joanna Geary, digital development editor, the Guardian; Raju Narisetti, managing editor, Wall Street Journal Digital Network; Martin Fewell, deputy editor, Channel 4 News; Alex Gubbay, director, digital platforms, Johnston Press discuss digital-first strategy
For more from news:rewired follow #newsrw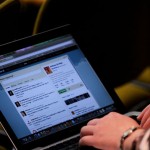 Laura Kuenssberg, business editor, ITV News; Neal Mann, digital news editor, Sky News; Katherine Haddon, head of online, English, AFP; and Tom McArthur, UK editor, breakingnews.com discuss setting social media standards
Bobby Schweizer, doctoral student at the Georgia Institute of Technology and co-author of Newsgames: journalism at play; Shannon Perkins, editor of interactive technologies, Wired.com; Al Trivino, director of innovation at News International; and Alastair Dant, interactive lead at the Guardian discuss using games to tell news stories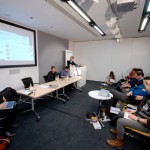 Nate Lanxon, editor, Wired.co.uk; Chris Hamilton, social media editor, BBC News; Martin Belam, user experience lead, the Guardian; and Darren Waters, head of devices and social media, MSN UK discuss social media optimisation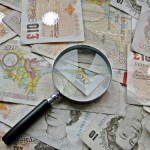 How can we to make money from online content? That is the million dollar question in the news industry today and one which continues to be answered in many different ways. As we move into another year it's time to return to the debate and look at how the main models being pursued in the industry today which can be adopted by both national news titles as well as more niche outlets and magazine publishers, be it through app subscriptions, a bold paywall or a more metered approach. This session will also look at how Apple's Newsstand, which was released in October, has increased app downloads for magazine publishers
Image by Images_of_Money on Flickr. Some rights reserved.
In the keynote speech at news:rewired – media in motion social media editor of the New York Times Liz Heron will discuss the how the news organisation is using social platforms for creative distribution and community engagement