Home » Archive by Tags
Articles tagged with: bias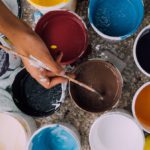 Lack of diversity in the newsroom, biased reporting and dipping trust in the media have all been hot topics for the past few months.
But how can we 'unbias' the news? In a Journalism.co.uk podcast, Tabea Grzeszyk, CEO and co-founder of the collaborative network for journalists Hostwriter, tries to answer that question in a new book called Unbias the News: Why diversity matters for journalism.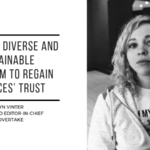 We are pleased to announce that a new speaker will be joining Marverine Cole on the panel that will be discussing the best practices to build a diversified and sustainable newsroom.
Robyn launched The Overtake, an investigative news website for millennials based in Leeds, in October 2017. In 2018, she was shortlisted for the Georgina Henry Award at the Press Awards and this year was nominated for the Paul Foot Award for her investigation into racist London nightclubs.