Home » Archive by Tags
Articles tagged with: newsroom integration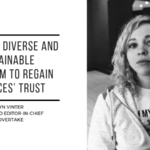 We are pleased to announce that a new speaker will be joining Marverine Cole on the panel that will be discussing the best practices to build a diversified and sustainable newsroom.
Robyn launched The Overtake, an investigative news website for millennials based in Leeds, in October 2017. In 2018, she was shortlisted for the Georgina Henry Award at the Press Awards and this year was nominated for the Paul Foot Award for her investigation into racist London nightclubs.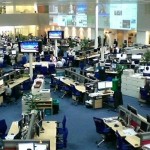 In the lead up to news:rewired – connected journalism, we are compiling a series of links posts on each session topic to offer some useful background reading for delegates before the event.
This post offers a collection of resources for session 1A, which will look at some of the new roles emerging within newsrooms and opportunities for integration and collaboration, from innovative ways to combine and connect departments to new ideas for collaboration between journalists and other digital roles, from developers to community managers.