Home » Archive by Tags
Articles tagged with: snapchat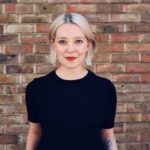 The opening panel at the newsrewired conference will explore what the younger generation (13-24) who never knew life without smartphones wants from news organisations.
The panellists will look at how to get the Gen Z engaged with your brand and, crucially, make them stay so you get ahead of your competition.
Ellen Stewart, head of content at the world's most-read LGBT media platform, PinkNews, specialises in audience development and editorial campaigns. For the last three months, she has acted as launch Snapchat editor, with PinkNews becoming the first LGBT+ outlet to publish to Discover.
She previously worked at the Evening Standard as acting growth editor and head of social, where she built an audience team from the ground up and successfully delivered double-figure growth across social and SEO.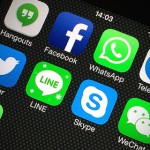 Private social media, one of the digital trends journalists should follow this year, has emerged as a new way of connecting with the audience and an opportunity to pull in more readers, viewers and listeners.
We've put together a list of five ways journalists have been using private social networks recently to show what can be done.