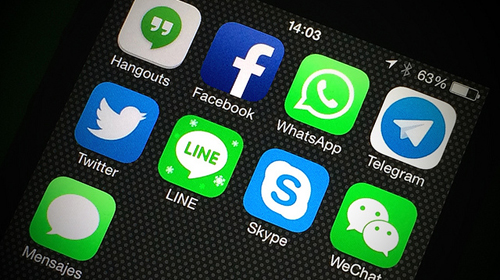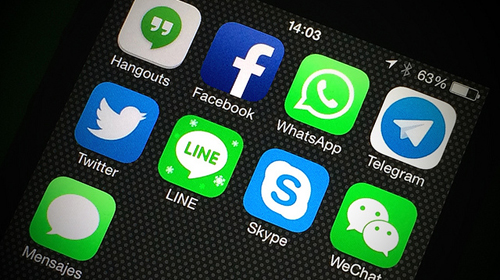 Private social media, one of the digital trends journalists should follow this year, has emerged as a new way of connecting with the audience and an opportunity to pull in more readers, viewers and listeners.
We've put together a list of five ways journalists have been using private social networks recently to show what can be done.
1. Reach a new audience

The BBC used WhatsApp and WeChat during their coverage of Typhoon Haiyan in November 2013.  Trushar Barot, assistant editor of the BBC's UGC and social media hub, told Journalism.co.uk using the app "opened up access to people that they wouldn't have reached in any other way".
He said WhatsApp users in the Philippines tend to have a limited data subscription, and the app has become very popular because of its relatively low cost.
2. Source stories and user-generated content

Barot began thinking about using chat apps for news after the London riots of 2011, when many rioters were using BlackBerry messenger to co-ordinate their movements.
Being attuned to the conversation and understanding what people are talking about is vital in all kinds of journalism, and having a channel on WhatsApp helped find people and stories that otherwise would have not been discovered by the BBC, said Barot.
Elsewhere, Adrienne Erin wrote on Muckrack.com that Whisper is becoming more like a news source as its users are encouraged to share newsworthy content.
Whisper teamed up with Buzzfeed earlier this year in a partnership that makes it possible for Buzzfeed journalists to use the app's search features to find content for their pieces.
3. Speak directly to readers

BBC News India used WeChat earlier this year to cover the country's general election in April.
Barot also told Journalism.co.uk that any messages sent as a push notification through WeChat or WhatsApp tends to almost always be opened by the recipient.
At the Oxford Mail, assistant editor Jason Collie has also been using WhatsApp to deliver news to readers who have signed up for the service, and the Guardian is experimenting with WhatsApp updates for festival-goers at this year's Glastonbury.
4. Send content albums in real time with Snapchat Stories
Cory Haik, executive producer and senior editor of digital news at the Washington Post, spoke to Journalism.co.uk about the benefits of using Snapchat Stories.
The feature allows users to put together content albums of videos and photos that remain visible for 24 hours. Haik said Snapchat Stories "is really a powerful thing for journalists and publications".
5. Start a dialogue with readers and sources

NowThis News found that Snapchat users are very likely to engage with their contacts. Editor in chief Ed O'Keefe told Journalism.co.uk that NowThis News often receives snaps of other social networks with questions about their news coverage.
He said the audience on Snapchat is "incredibly engaged and they communicate back and forth with you".
Barot, Collie and BuzzFeed UK editor Luke Lewis will be joining us to discuss private social networks in a panel at Journailsm.co.uk's forthcoming digital journalism conference news:rewired. See the full agenda here.