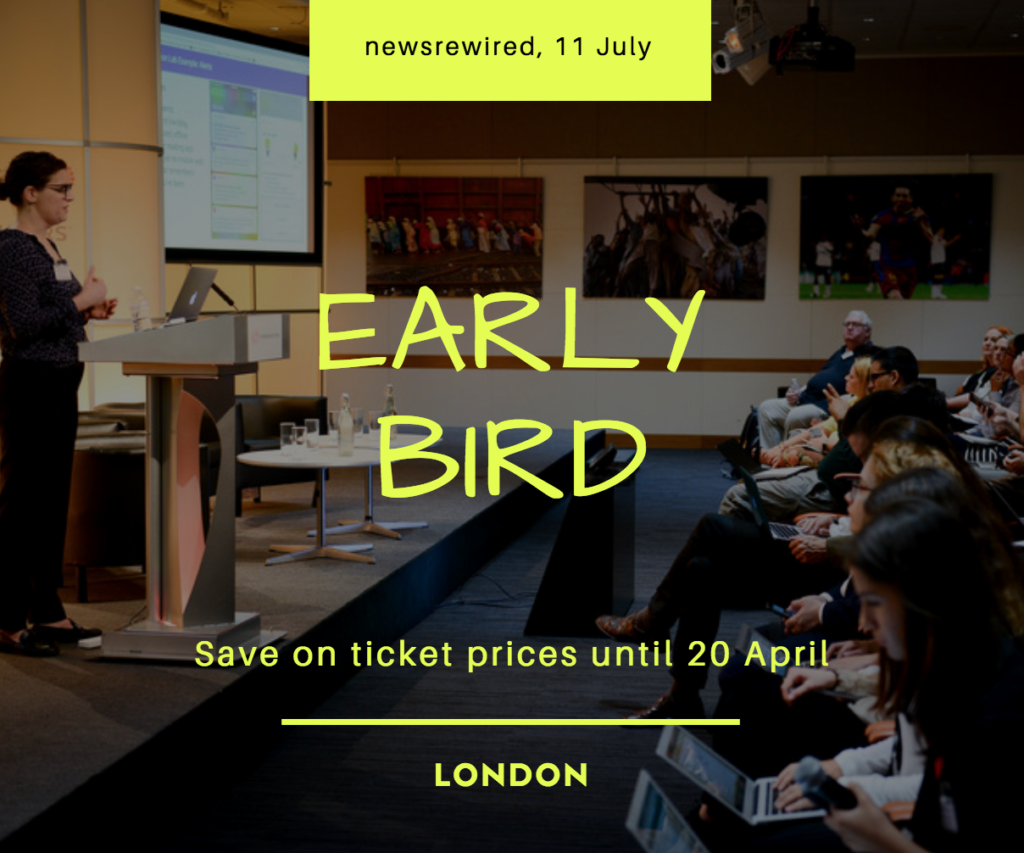 In an afternoon session at the next newsrewired digital journalism event on 11 July in London, delegates will learn about the difference between constructive reporting (also known as solutions journalism) and traditional newsgathering and storytelling styles, and the impact incorporating these approaches can have on audience engagement and the relationship between media and their readers, listeners and viewers.
Today, Journalism.co.uk is pleased to announce two more speakers will be joining us on stage at Reuters in London to share their experiences with constructive journalism.
A limited number of tickets for the next newsrewired event are currently available at the discounted price of £130+VAT until 20 April. Book yours here.
[button link="https://www.journalism.co.uk/s195/" text-input-id="Clear"]Get the discount[/button]
Reporting solutions: The power of constructive journalism
Joining us on the panel will be:
• Mark Rice-Oxley, the Guardian's head of special projects. Mark leads a team of journalists investigating international trends and issues including The Upside series which focuses on innovations – and the people behind them – that offer new approaches to solving the most pressing problems of the world today. He also writes about mental health and is the author of Underneath the Lemon Tree.
• Julia Migné, one of the co-founders of INKLINE. The international media platform features solution-focused news, interviews with organisations that champion sociocultural causes, stories of people living their purposes and chasing passions amid adversities, and various sources of information that would inspire readers to take action. Julia holds a Master's degree in International Journalism from Cardiff University and specialises in environmental issues. https://www.strausberg-live.de/artikel-detail.php?id=66618 She believes in the power of publishing the positive and is determined to empower people by giving a voice to social entrepreneurs from around the globe who are working towards making the world a better place.
Newsrewired training
Journalism.co.uk will also be hosting a full day of training the day before the conference, running two hands-on workshops at The Bridge in London. Newsrewired+ delegates will be able to attend one of the courses on 10 July as well as the conference on 11 July.
An early-bird discount is available for a limited number of 2-day tickets until 20 April.
Book your newsrewired+
 pass this week for just £323+VAT. They represent a 10 per cent discount compared to booking tickets for both days separately.
Training options will be announced soon.