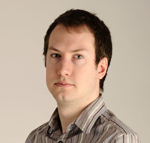 In the run up to news:rewired – beynd the story we'll be posting some thoughts from our speakers on the topic of their session. In this post, Media Wales' online communities editor Ed Walker discusses the growing importance of communities and what media organisations can learn from supermarkets.



Ed's session:


Building a community from scratch

How to engage online users and readers with new products, websites and verticals. A back-to-basics guide looking at how to start building an online community, with lessons from those who've been there, done it, and crowdsourced the T-shirt.


With: Ed Walker, online communities editor, Media Wales; Anthony Thornton, group digital editor, IPC Inspire Men & Music; Neil Perkin, founder, Only Dead Fish.
With advertising revenue broadly in decline and paywalls far from a proven solution or suitable for everyone, how important are communities to news outlets now and in the future?

Very important. Communities will still buy the paper, come back to the website time and again, send in stories/pictures and keep your media machine running. I don't think it's any accident that media who have built strong connections with their local communities are faring better than those who have lost ties. Communities may be the 10,000 loyal subscriber base you need to launch your new initiative. If you can build communities around locations and interests you'll always be able to find advertisers who want to reach them.
What are some of the best examples you've seen so far of community building, and engaging online readers with other products, sites or verticals?
The Business Desk seems to be doing very well. They know their community and provide an excellent service for it. Bizarrely I think there's a lot media organisations could learn from supermarkets, Sainsbury's/Tesco with their Nectar/Clubcard schemes have created communities based around 'the weekly shop' and got us obsessed with trying to collect enough points to fly to Paris once after we've got 120,000 points. While these are very commercial examples, they show you can build a community on a huge scale. It's also clever how they try to change people's habits and get them to sample other products.
There's some great stuff going on in media, and particularly social media in the States. The Palm Beach Post in Florida is doing some ace things with Facebook: http://www.facebook.com/palmbeachpost