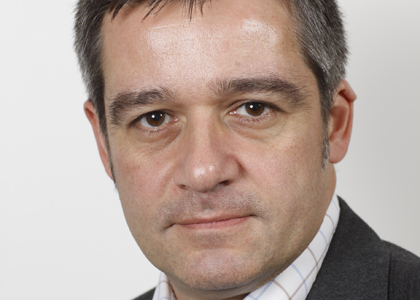 We're pleased to announce that Charlie Beckett, founding director of POLIS, the journalism and society think-tank at the London School of Economics, will be delivering the keynote speech at news:rewired – connected journalism on 6 October.
Beckett, previously programme editor for broadcasters including Channel 4 News and the BBC, will discuss the past, present and future of networked journalism, drawing on his extensive research and interest in the topic of participatory journalism and the growing examples of collaborative efforts within the news industry.
In 2008 he released a book on the topic of networking journalism called "SuperMedia" and last year Beckett published his latest report "The Value of Networked Journalism", which looked at the increasing opportunities for the public to gain access into every aspect of journalism production, and how this new environment "changes the creation of news from being linear and top-down to a collaborative process".
When his report was published Beckett said he hoped it would encourage investment "in the future of new forms of news production" and spark a conversation among journalists, the public and decision-makers about "what journalism is for".
Now, more than a year on, he will give the keynote speech at news:rewired – connected journalism where he will reflect on the numerous developments which have taken place in the industry since his research was published, and the impact these have had on the current state of networked journalism and its future.
Beckett will join a leading line-up of speakers at the event including:
Iain Overton, managing editor at the Bureau of Investigative Journalism
Kate Day, social media and engagement editor, the Daily Telegraph
Pete Clifton, executive producer of MSN UK
Xavier Damman, co-founder, Storify
Carla Buzasi, editor-in-chief Huffington Post UK
Paul Lewis, special projects editor for the Guardian
Buy tickets for news:rewired – connected journalism at this link.
Photo by Nigel Stead, London School of Economics