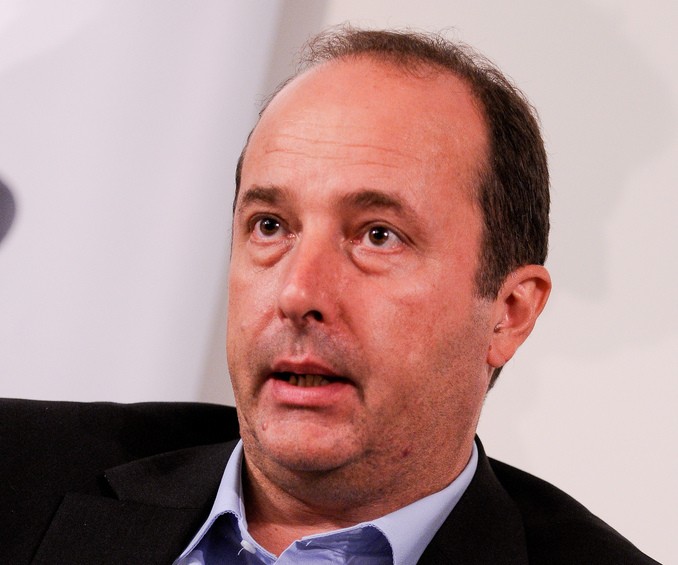 BBC News is on target to double the number of click-throughs from its site to external sources, and sends 80,000 readers a month to the Mail Online, the BBC's online editor Steve Herrmann told news:rewired today.
Herrmann told Journalism.co.uk's news:rewired – connected journalism conference, held today (Thursday, 6 October) at MSN offices in London, that the site currently generates 6.2 million click-throughs a month to external sources.
"Admittedly the last three months has been a very busy news period." Herrmann explained.
Just over a year ago, BBC director general Mark Thompson and Erik Huggers, then head of future media for the BBC, set Herrmann's team a target to double the number of click-throughs from BBC News to external sites by 2013. Herrmann checked the figures with the BBC's audiences team yesterday and found them to be on or ahead of target. The move to increased linking is part of the BBC's mission is to help audiences find information, and "linking out is a key part of what we should be doing", Herrmann explained.
To encourage journalists to link out, BBC News has had a "campaign to make people appreciate the value of linking within stories", Herrmann told Journalism.co.uk.
"Some people will do it naturally but there's always a trade off in time between getting the next story up and researching the very best link," Herrmann explained.
Along with other news sites, BBC News has also linked to police data and to the Department of Education  to provide school league table data.
"We've come up with some editorial rules so that we don't pepper our stories with lost and lots of links but just link to the key source information when it's there and linkable to."
As well as the editorial team manually linking, BBC News has an "automated module" guiding readers to other sites for more information on a story, one way the Mail Online receives click-throughs.
Asked how the BBC ensures it is "fair" and does not favour particular sources, Herrmann said "it's all about editorial justification".
"If it's an exclusive we encourage our teams to ensure they are linking to that."
It is also about technology used to drive aggregated links. The automated module guiding readers to more on a particular story is based on a "set of algorithms and a database of lots and lots of different sources ,which we are open about and anyone can ask us about the methodology," Herrmann said.
Herrmann also announced that the BBC has joined a Knight Mozilla News Technology partnership, designed to bring technologists and journalists together, and is hoping to soon have a fellow working BBC News to "work in this space between technolog yand journalism to do great things", particularly around data visualisation.