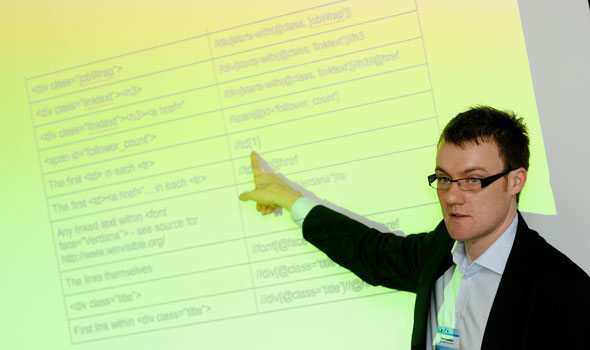 Paul Bradshaw, visiting professor in online journalism at City University London and course leader of the MA in Online Journalism at Birmingham City University, was given the ambitious task of teaching web scraping in 20 minutes in a workshop at news:rewired – full stream ahead.
Whether or not you attended the workshop you will be able to try your hand by web scraping using a line of code and Google Docs.
There are two essential links and guides: one is here, the other is here.
Bradshaw has also just published an ebook on 'web scraping for journalists'. Find out more on the Online Journalism Blog.