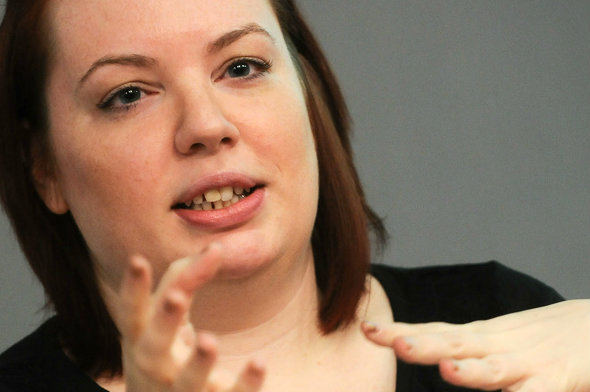 In a social media-driven world, sources for breaking news can be anyone and can come from anywhere.
To create accurate and engaging journalism while covering a quickly developing situation, such as Hurricane Sandy or the Aurora cinema shooting, journalists should listen to varied social conversations from a wide cross-section of users, delegates were told today at news:rewired in London.
The first session of news:rewired heard from Katie Rogers of Guardian US and Dave Wyllie of BreakingNews.com who shared their experiences of using social media to assist their reporting on breaking news.
Rogers offered four tips based on her recent work covering Hurricane Sandy for the Guardian's US outlet, which was set up just over a year ago with an aim to engage with the news outlet's growing American audience.
Her tips were: spot news, avoid the bubble, gather news and check it twice, and engage with the story socially.
Hurricane Sandy proved to be a challenging story to cover for the Guardian US team, as they were not able to get to the scene as the storm hit.
As a consequence, Rogers said, she and her team engaged with users who were in the thick of it, but without forgetting to check and double check everything was accurate.
One example came from a man who was sharing photos his mother was taking at his childhood home of cars floating down the street.
She said:

This was something unique you couldn't really find on the ground. He was sharing it because it was his childhood home that was underwater. It resonated with people.
But even the inaccurate news proved a boon to the team, who started the #fakesandy hashtag to collate inaccurate stories and pictures cropping up in the social conversation.
To build this kind of output, Wyllie said, it's important to add an element of personality when contacting people in the thick of a breaking news story.
He said:

You don't really know what you're opening up for a person when you quote them from a major news account.

But, he added a note of caution:

People who shout the loudest are not always correct. Amplification does not equal truth.
Breaking News's coverage of the Aurora shooting began as Wyllie spotted a tweet wondering if the shooting was at the midnight showing of the Dark Knight. As people began sharing more information across social media, they soon had the context for the story, the delegates heard.
While Wyllie says he enjoys the 'chaos' of breaking news, it's important to 'pick your battles' by selecting two or three stories to do them justice.
Using 'real-world' language, he added, rather than hashtags was also another usual way to engage with your audience directly as users don't use uniform hashtags when stories are breaking.
Of course, monitoring social conversations require certain tools and a combination of free and paid-for listening tools were suggested by panellists. Senior development advocate at Google+ Ian Barber mentioned Google+'s hangout tool for interviews and debates which can be streamed to Youtube. The social network site's Ripples tool can also show how far a story is going and who is sharing it.
For Catriona Oldershaw, UK managing director of Synthesio, listening tools are worth paying for.
She said:

The web is not just about Facebook and Twitter.
Searching forums and other online information sources these tools can 'crawl the web' and help find the social conversations which can add value to a stories.