With most of the tickets for digital journalism conference news:rewired now sold, we've taken a look at which organisations delegates are coming from. The list includes local, national and international news outlets, universities, PR agencies and technology firms, as well as a number of freelance journalists. See the Wordle below for a visualisation of the delegate list by company or organisation: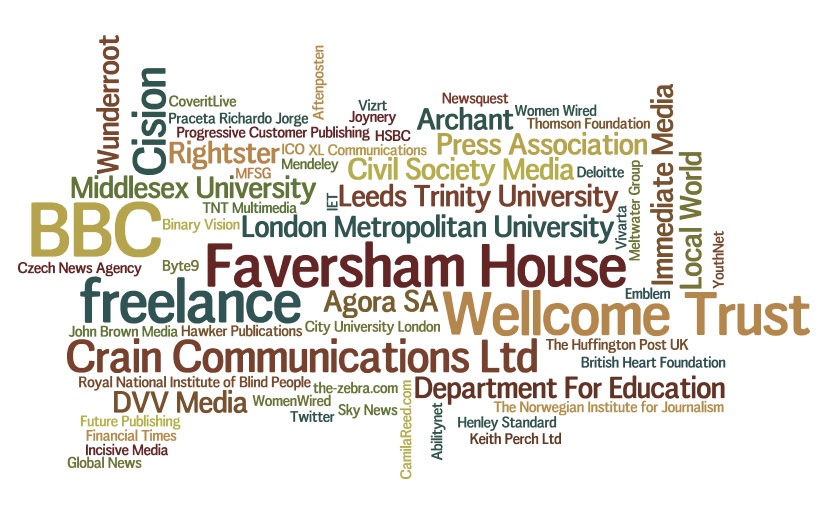 A list of most of the delegates who will be attending on the day can be found here. There are still some tickets available for just £130 +VAT, which can be purchased at this link.
The agenda and speakers list can also be found on the event website. The speakers list includes digital journalism experts from outlets including Facebook, Google, the Washington Post, the Guardian, Channel 4 News, Huffington Post UK, CNN iReport, ProPublica and many more.