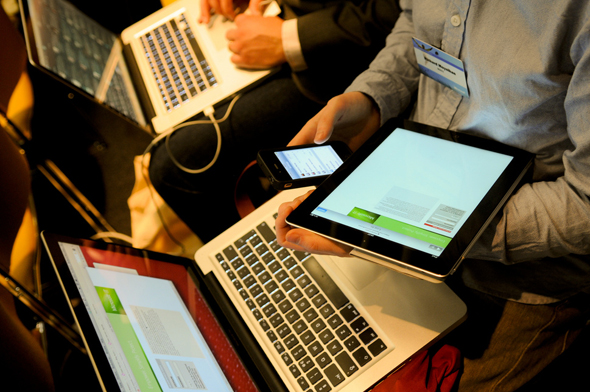 The next news:rewired digital journalism conference will take place on Friday 19 April at MSN UK's offices in Victoria, London. We are again offering delegates the chance to add on an additional day of training with our news:rewired PLUS tickets.
With news:rewired PLUS tickets delegates can attend both the news:rewired conference on the Friday (19 April) as well as a day of intensive training on the Thursday (18 April).
Delegates can choose from the three courses options below for the Thursday training:
1. Advanced online research with Colin Meek
2. Data visualisation with Paul Bradshaw and Caroline Beavon
3. Online video journalism with Adam Westbrook (now sold out)
Space on these training courses will be limited.
news:rewired PLUS tickets cost just £310 (+VAT).
For those who only want to attend the conference, there are, of course, standard, conference-only news:rewired tickets also available for £130 (+VAT). Tickets include lunch, refreshments and after event drinks on the day.
You can buy either of these tickets at this link. If you select a news:rewired PLUS ticket Journalism.co.uk will contact you to confirm which training course you would like to attend on the Thursday (18 April) and provide further details.