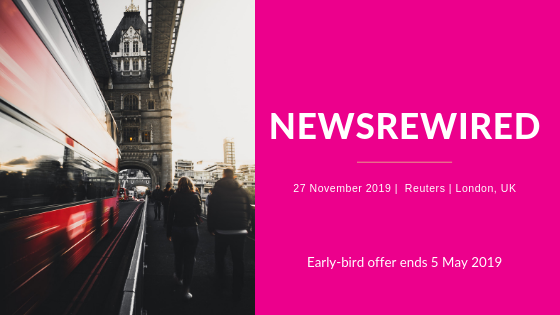 The next Newsrewired digital journalism conference will take place on 27 November 2019 at Reuters in Canary Wharf, London.
This will be our 25th conference and, as usual, our sessions will give practical tips and advice on tools and strategies that delegates can try in their own newsrooms.
Over the past couple of weeks, the Journalism.co.uk team has been working on the programme for the event, and we are pleased to announce our first session ideas we are developing.
There is a limited number of early-bird tickets available now for £140 +VAT – book before Friday 5 May 2019. After this date, they will be available at full price (£190 +VAT).
[button link="https://www.journalism.co.uk/s195/" size="xl" color="#EC008C" text-input-id="Clear" window="yes"]Get tickets[/button]
One of the key sessions of the day will be a discussion around diversity in the newsroom.
We will look at why news organisations are increasingly looking to hire from underserved communities not only as a PR exercise but because it is essential to regain audiences' trust.
Why does it take so long for the media industry to become representative of its audience and what holds those from a minority background, women, or people with disabilities back from becoming a journalist? Our panel of experts will focus on solutions and tips on how to grow a sustainable and diversified newsroom.
Other sessions and workshops we are planning:
How to grow your audience beyond loyal subscribers to build a sustainable revenue model
Beyond the shiny new things: devising and driving fundamental transformation in your news organisation
How mobile journalism is empowering citizen reporters, plus the latest tips and tricks to up your own mojo skills
…and much more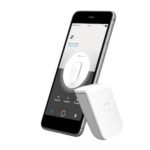 Pre-agenda booking prize draw
Book your Newsrewired or Newsrewired+ ticket before 5 May for a chance win a Memory Mic from Sennheiser worth £169.99. The winner will be announced on 7 May 2019. Good luck! Rachat vehicule hs, vendre une voiture accidentée Ici
If you would like to suggest a session or a talk, or to sponsor the event, please get in touch by emailing marcela@journalism.co.uk