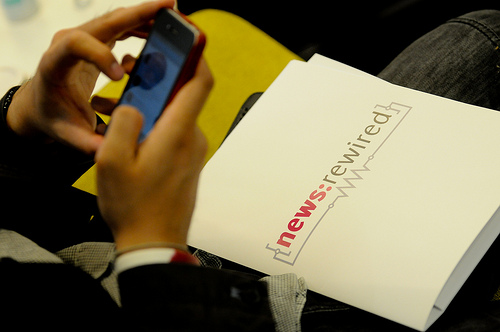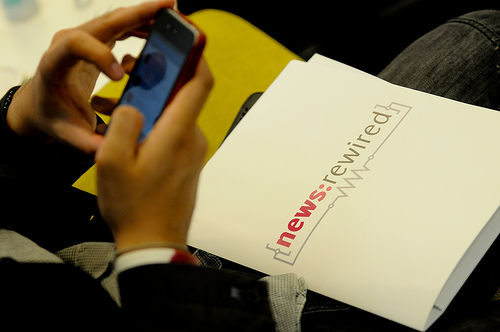 We're sorry to announce that due to unforeseen circumstances Mark Luckie will no longer be able to deliver the keynote speech at news:rewired.
Never fear though, we'll be back with an equally awesome speaker to announce soon!
……………………………………..
We're pleased to announce that Mark Luckie, manager of journalism and news at Twitter, with a focus on editorial content, will deliver the keynote speech at news:rewired on Friday 19 April.
Luckie joined Twitter in June last year to act "as a liaison between Twitter and the journalism community". In his role, Luckie explores how journalists and newsrooms use Twitter and ways to share news in improved and creative ways on the platform.
He joined Twitter from the Washington Post, where he was social media editor after joining two years previously as national innovations editor.
Prior to his role at the Post he was the founder of journalism and technology site 10,000 Words, now owned by Mediabistro.
At Twitter, Luckie uses his past experience in the fields of journalism and technology to innovate ways for social media and news to work in tandem. From everyday news to big events like the Olympics and presidential election, he is using Twitter to connect audiences around the world.
Luckie, who is based in New York, will deliver the keynote speech to delegates at the one-day digital journalism conference, to be held at MSN UK's offices in Victoria, London.
He will also join a panel in a later session, for a discussion on online journalism ethics and standards, where he will focus on best practice when using Twitter.
Delegates attending news:rewired will enjoy a day of inspiring presentations, practical workshops and topical discussions. Sessions will focus on the latest techniques and tools being used in forward-thinking newsrooms in the UK and beyond.
Subjects to be covered at the conference include curation and the journalist as manager; user-generated-content and building participatory communities; data journalism, including where to find data as well as data-driven storytelling; and a look at social standards and best practice for online interactions.
We will be announcing more session and speaker details very soon; keep an eye on www.newsrewired.com for regular updates.
There are two ticketing options for news:rewired:
news:rewired: Delegates can purchase a ticket for the one-day conference for just £130 +VAT. Tickets include lunch, refreshments and after event drinks on the day.
news:rewired PLUS: These tickets offer a place at the conference, as well as a day of intensive training the day before the event. The three options on offer for the day of training prior to the event are advanced online research with Colin Meek, data visualisation with Paul Bradshaw and Caroline Beavon, and online video journalism with Adam Westbrook. Space on these training courses will be limited and running of them will be subject to demand. news:rewired PLUS tickets are available for just £310 (+VAT).
You can buy either of these tickets at this link. If you select a news:rewired PLUS ticket Journalism.co.uk will contact you to confirm which training course you would like to attend on the Thursday (18 April) and provide further details.
Find out more about news:rewired PLUS tickets at this link.