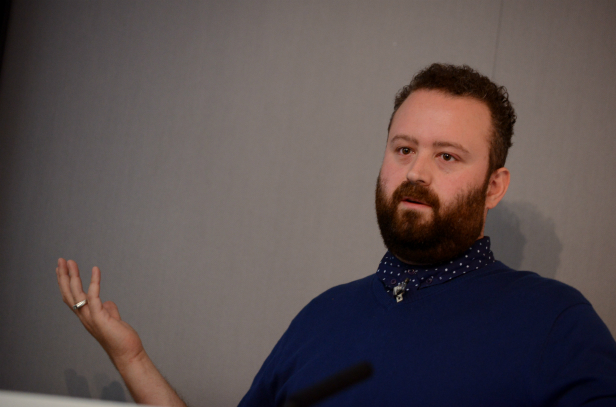 Vice is to continue to expand its video news content, Al Brown, head of video at Vice UK, told the news:rewired conference, held in London today.
Aside from being a youth-orientated online and magazine brand, his organisation prides itself on hard-news documentary videos.
While outlining how the success of the brand's online video output was helped by its broad scope, Brown was keen to emphasise that at heart the organisation was focused on serious storytelling.
He said:
People say that young people don't engage with the news, but they do if you do it in the right way.
Sixteen to 24 is the target audience for much of Vice's output; video and news is no different, Brown later told Journalism.co.uk.
The key is in honest reporting that speaks to the audience on their own level, he said.
Brown was keen to point out that Vice has always been interested in storytelling and making documentaries. But instead of trying to cover everything with Vice News, "we only want to talk about stuff when we have something to say".
We're still working out what that will be but I think the important thing is it's news because it's serious, and that's a good way to tell people we want to talk about something important.
Brown said evidence that the Vice brand touched a chord with a young audience could be found in the large number of subscribers to its YouTube channels.
The main Vice Channel has more than 3 million subscribers and over 250 million views, not including subsidiary channels such as Noisey, Motherboard or Vice Japan.
"We have well over 25 mins average engagement," Brown said, before suggesting that people stayed on the channel to watch a lots of short videos or just one long video. "We're ranked number one YouTube at the moment in terms of engagement."
Brown puts this engagement level down to the immersive style of Vice's documentary storytelling, putting reporters directly into the situation.
He said:
It's making sure we put our journalists in the middle of the story and their emotion is part of the story. People would always think of is about risk taking but we're very careful because people will be looking to us to mess up.
Proper training and addressing safety concerns are dealt with "in the same way as any other production company", said Brown, because although the outer image of Vice may be carefree, almost reckless, it must be professional at its core in order to continue.
He said:
With the global nature of Vice it means we tell global stories and that's one of the things we feel we're quite strong at. Telling stories from all over the world with local people and local knowledge as a part of the production process. We can draw on this 3,000+ contributor list and do global stories in the way that other people don't.

We've always been documentarians and journalists and our video journalism has been the most successful thing that we've done.
Correction: This article initially suggested that Vice was expending its video news channel. Although Vice does now create news content, it is not published to a separate news channel.