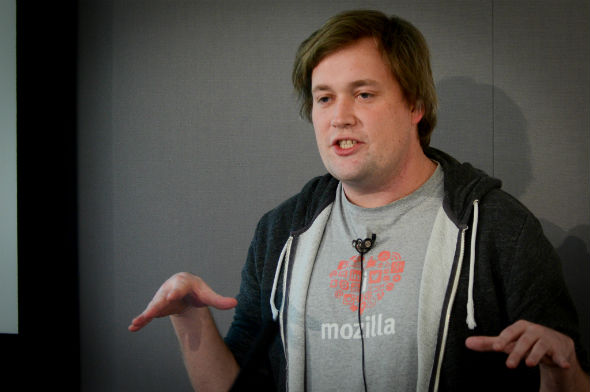 Data journalist – and Knight International Journalism Fellow – Friedrich Lindenberg today said investigative journalists are learning every day about dealing with complex datasets and document stacks.
"To be honest, we're learning from the NSA documents. From all the harsh facts we've learnt about ways of surveillance … we've also learnt about how to do it," he told the news:rewired conference, in London.
Lindenberg went on to outline a series of tools he felt could be used more widely to benefit the work of investigative journalists and news institutions when looking at data.
Here are three introductory online tools that Lindenberg recommended:
DocumentCloud
Lindenberg said DocumentCloud was a simple way to share documents, particularly for a newsroom. A good starter tool, but it doesn't do particularly in depth analysis.
Overview 
Overview is an open-source tool that takes sets of documents and clusters them into different sub-groups, amongst other functions, he said.
It is designed to help journalists find stories in large document sets, and boasts on its site that you can "find what you don't even know to look for."
There are also example data-sets on the site for beginners to play with and experiment. According to Lindenberg, "it's very nerdy to look at, but it's a great way of dissecting a large group of documents." Sosial kazino və betandreas bukmeker şirkəti faktiki ödənişləri qəbul etmir. Debet kartları və ya kriptovalyutalar üçün pul çıxarmaqla real pul kazinolarında oynaya və real pul mərcləri edə bilməzsiniz. Slot maşınlarını oynamaq üçün 18 yaşdan yuxarı olmalısınız. https://betandreasaz.com Canlı oyunlar-canlı diler oyunları: poker, Baccarat, təkər, 7/42, 6/60, zar duelləri və s.
Investigative Dashboard
Investigative Dashboard's main draw is that it is geared towards helping investigators expose ties on a cross-border level, he said. It boasts an impressive resource of business registries – "it's really fantastic when you're dealing with a country you're not familiar with."
It also connects journalists with on-the-ground researchers with knowledge of local databases.