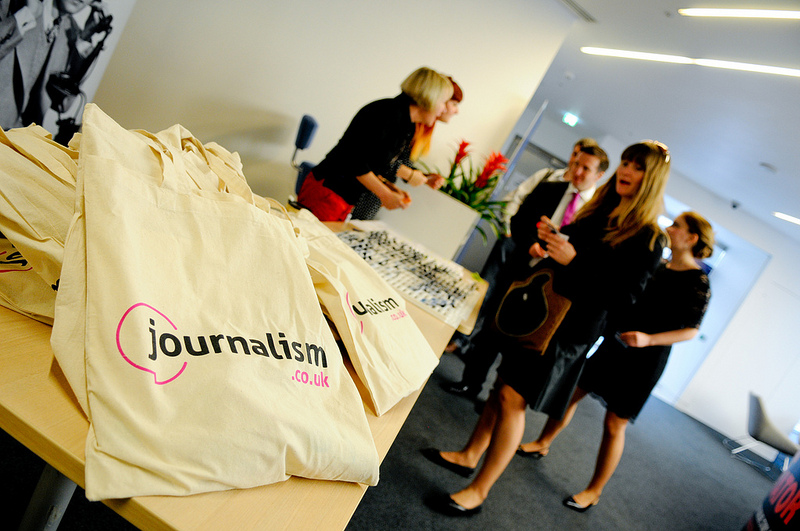 It's now only six weeks until our next news:rewired digital journalism conference in London, and we are pleased to announce more speakers who will be joining the event from Reuters TV, the Guardian and Irish broadcaster RTÉ.
The conference will take place on Thursday 16 July at MSN HQ in London, with a full day of panel discussions and workshops on innovation in journalism, highlighting the latest tools and digital trends.

Joining Smart Film School founder Robb Montgomery in a workshop on mobile video production will be Patricia O'Callaghan, online journalist with RTÉ News, Ireland's national broadcaster. Patricia has produced multiple stories shot and sometimes edited with her iPhone and iPad.
Isaac Showman, managing director of Reuters TV, will discuss ways to create engaging videos for a mobile audience alongside Hanna Kouri from ISTV, the online video channel of Finnish media house Sanoma.
Reuters TV is the mobile video news service from the global newswire, offering its viewers a personalised news show that is simultaneously on-demand and up-to-date.
We will also be looking at ways to build communities around news, exploring effective storytelling styles as well as strategies for finding editorial value in readers comments.
Today we can announce that Laura Oliver, the Guardian's social and communities editor, UK, will be joining our panel on community engagement.
Laura's team is focused on how the Guardian collaborates with its audience to tell stories and how social media is used to reach and engage new people with TheGuardian.com.
Other speakers already announced include Malachy Browne, managing editor of reported.ly; Fabian von der Mark, project lead on Deutsche Welle's LifeLinks; Paul Myles, editorial manager at On Our Radar; and Matt Wells, live editor of the Guardian.
Tickets for news:rewired are just £165 +VAT, and include attendance to the full day conference and focused lunchtime workshops, food and refreshments and networking drinks after the conference has finished.
Robb Montgomery will also be leading a now sold out mobile storytelling workshop on July 17 as part of our news:rewired+ package. There are still two other training options available, so secure your spot on one of our practical, hands-on courses before they too are full.
The training options are:
Open source investigative tools
Eliot Higgins, founder of open source investigative site Bellingcat and the Brown Moses Syrian arms blog, has carved a new niche in journalism using open source tools and techniques to find stories and uncover the truth.
His workshop will help attendees do the same, in verifying images using a combination of satellite map and open source imagery, tools and techniques used for in-depth investigations of open source information and social media.
Eliot recently told Journalism.co.uk open source intelligence, the basis of Bellingcat's analyses, is 'vastly under-tapped' by media as he published new research into the downing of the MH17 flight over Ukraine.
Social media content strategies
Discover what makes people click and share, understand the psychology of social and get your content strategy buzzing in this hands-on workshop led by Sue Llewellyn.
Sue is a former BBC journalist who spent 15 years in the TV newsroom, and over the last six years she has delivered board-level strategy and social media training to the BBC, The Financial Times, RTÉ, and more.
__
Tickets for the one day conference are currently available for £165 +VAT, and a news:rewired+ ticket for both the conference and training day are available for £335 +VAT, representing a 17.5 per cent discount on the standard ticket price when bought separately.
Individual places on the training courses will be made available at a later date, for £200 +VAT.
Places on the training courses are limited to ensure all attendees get the most from the day and a member of our team will be in touch after you book to see which you would like to attend.
If you've already bought a regular news:rewired ticket and would like to upgrade to attend one of the training courses, please get in touch and we can help.
We are very close to announcing the full agenda for July's news:rewired, but you can still see February's programme to get a feel for the day.
Follow @newsrewired and @journalismnews for regular updates on the conference and all the latest tips, tools and trends in digital journalism.