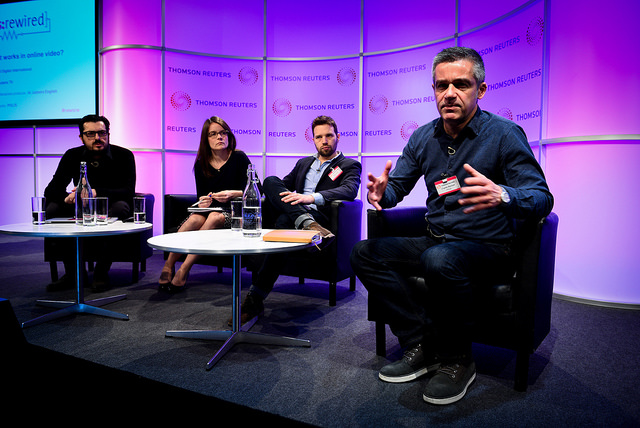 With the unique array of opportunities it offers for creative storytelling and audience engagement, video is increasingly gaining momentum within the journalism industry. As new technologies and platforms have developed, video formats have started to be not a sole prerogative of TV anymore; video content is now accessed from multiple platforms, live or on-demand. 
But what has this, in fact, meant for traditional news providers and organisations? Is the new format reshaping the definition of news, and, how can journalists make the most of it?
These were the key questions starting off the news:rewired 'video focus' conference in London today. To address that, a panel of leading journalists in the field, moderated by Charlie Beckett, founding director of POLIS, explored video production techniques and strategies in today's ever-changing media environment.
First was Ryan Smith, supervising producer of CNN Digital International. His account of the changes in the CNN newsroom and website in the last decade are a perfect example of how technological developments have impacted on journalism and the traditional provision of news; multi-platform video content, as well as the possibility to share it on social media, are nowadays increasingly central for any platform or publisher that aims at connecting with the audience widely and in a compelling way.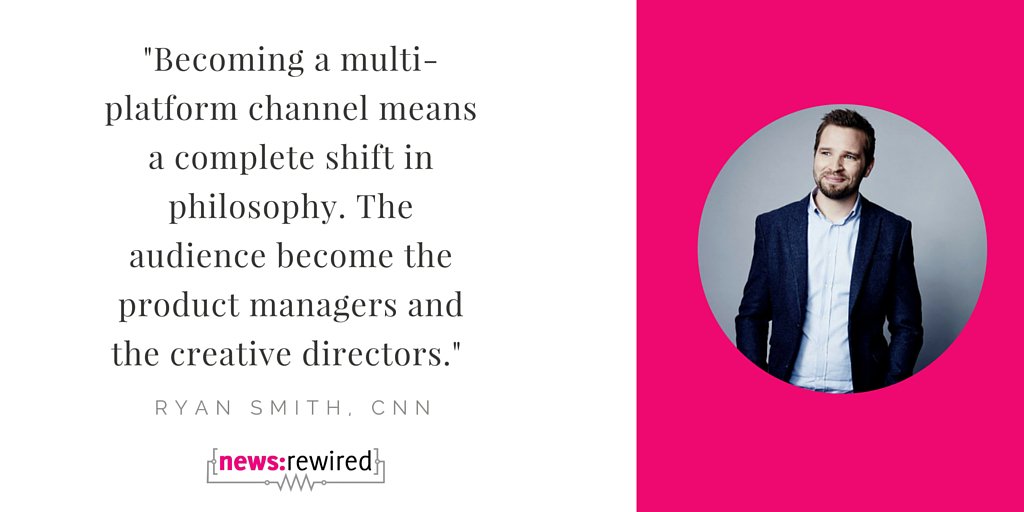 The creative possibilities within the video format allow publishers to come up with original products, capable of appealing to particular audience groups. In an age of growing popularity of on-demand platforms such as Netflix, Apple TV and Amazon Instant Video, however, the younger generation seems for news providers the most difficult to reach. To change and improve this, in a recent video about Yazidi women who escaped from ISIS, CNN tested the use of animated drawings as a storytelling means.
Jo Webster, global editorial director of Reuters TV, explained the main features of this platform. Launched on iOS in 2015, Reuters TV allows an immersive news experience on demand, anytime and anywhere, and always up to date. By tailoring video content to one's interests and location, and producing it in multiple durations, the final product is made suited and relevant to the audience's demands. Furthermore, Webster explains, the video format at Reuters TV is not tied to a specific platform any more; the same video format is potentially accessed by more users, across more, different platforms.
Konstantinos Antonopoulos, senior interactive producer at Al Jazeera English, agrees that the same video format can work well on different platforms. That was the case for his latest project Palestine Remix, a video-driven storytelling website based on the audience's interaction with repurposed Al Jazeera TV content. By actively reshaping the given material, Palestine Remix allows the audience to "make their own interpretations of the story," as Antonopoulos puts it.
Responsiveness to the audience is a distinguishing feature of today's journalism; and the video format is no exception. As Smith points out:
If we [news producers] want to stay relevant with our audience in the future, we have to engage with it.
In this, the possibilities of multi-platform videos allow to reach a wider and more global audience, connected from any platform and device, all around the world. In this new context, the audience is now not just a passive fruitier of video content anymore. Smith adds:
By becoming multi-platform channel[s] … we have diminished some of our power to our audience; they have become the product managers that we work with, telling us what platforms they wanted to see us on; they have become the creative directors of our content as well, and we get their feedback through metrics and comments on social.
However, if the audience has the potential to intervene in the journalistic process, to what extent does this impact on the choice of stories covered, and the way they are presented to the viewers? Smith says it is about "balancing journalistic instincts with the audience demands and feedback".
Webster agrees: according to her experience at Reuters TV, metrics and audience feedback mostly backed up the choice of content provided. Where it did not, it was an incentive to improve the production, rather than necessarily rethink editorial decisions.
As the examples of the panelists proved, when it comes to video, the possibilities for journalism and storytelling are endless. Extraordinary creativity, diversity and innovation are increasingly within everyone reach. And, to make the most of it, we have to learn from the best examples and experiences out there, the panelists conclude.