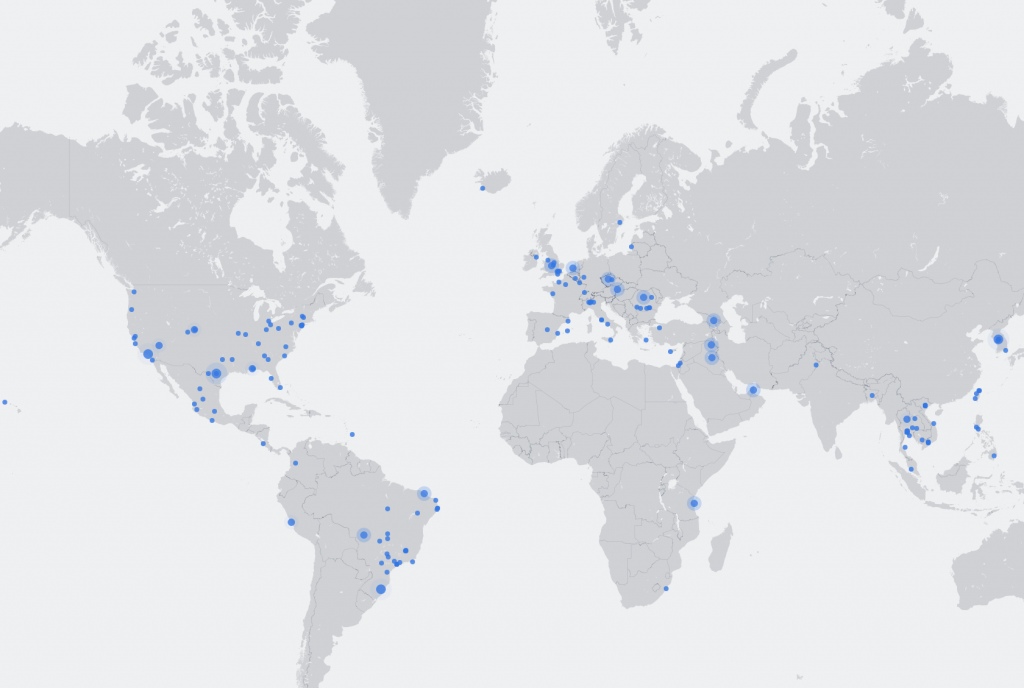 Livestreaming on social networks has been growing in popularity since Periscope launched last year, and with Facebook's introduction of live video streaming, publishers can now reach new and existing audiences on the platform through this new format. Live interactions with viewers through comments and the raw, unedited style livestreaming from a smartphone can bring to videos make this format an interesting proposition for media organisations – an opportunity, but a potentially difficult one to put into practice. Not to mention that Facebook is keen on getting more live video on the platform, giving it prominence in the news feed.
So how do you get people to stop scrolling and watch your Facebook Lives? And when you do get them to start watching, how do you get them to stay?
Journalism.co.uk is pleased to announce Karla Geci, strategic partnerships, Facebook EMEA, will share key insights and advice about how journalists can use Facebook Live to produce engaging live streams and reach a wider audience, in a practical workshop at newsrewired on 20 July.
Karla partners with publishers, media organisations and content owners to integrate with Facebook's platform and create social experiences on web, mobile and in broadcast.
Newsrewired takes place on 20 July at Reuters HQ, in Canary Wharf, London. The agenda for the day includes panel discussions, practical workshops and spotlight talks on trends and techniques in digital journalism, from making the most of analytics to getting to grips with podcasting, audience engagement and social media newsgathering.
Tickets cost just £165+VAT, and a limited number are available here.
Here are some highlights from the programme:
Keynote: Kristen Taylor, audience development specialist and former community editor, Serial Season 2
How to create engaging podcasts and how to monetise them – A session with The Guardian, ShoutOut Network, Reveal and more;
Editorial analytics: How to use metrics in the newsroom efficiently – Insights from BBC News and Trinity Mirror;
Why The Times is betting on an editions-based digital strategy;
The success and challenges of AJ+, and its new distributed news strategy;
Data Hub: With the Guardian, the Financial Times, and more;
Mobile-first: A workshop analysing the different ways people get news throughout the day, with Nic Newman.
As well as the conference, Journalism.co.uk is also hosting a day of training on 21 July at The Bridge near London Bridge.
Newsrewired+ delegates can choose to attend one of the following courses: advanced online research bootcamp, search engine optimisation for journalists and making podcasts and audio packages. Find out more about newsrewired+ here.
PS: We'll be starting a series of in-depth features over on Journalism.co.uk looking at how media organisations are using Facebook Live, so stay tuned.