Home » Event news
As it happened: Keynote – Reconstructing journalism, Wiki style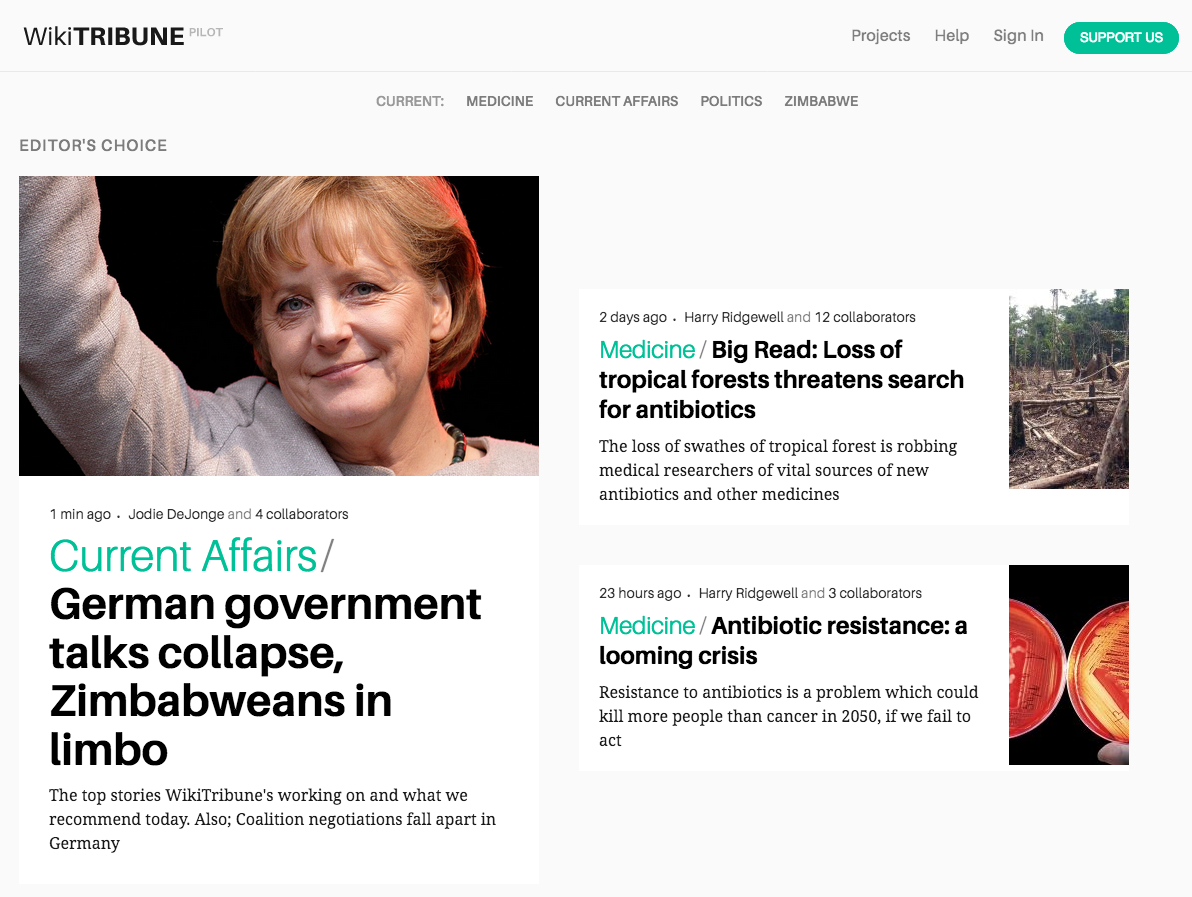 WikiTribune is the evidence-based news initiative from Wikipedia founder Jimmy Wales, where journalism is reimagined with community members and journalists on equal footing.
Peter Bale, launch editor at WikiTribune, has been tasked with creating a journalistic team and process to work alongside a global community. Bale has a history of international journalism projects. He is the former chief executive officer of the Center for Public Integrity, an investigative journalism non-profit in Washington D.C, which then incorporated the International Consortium of Investigative Journalists, best known for the Panama Papers project.
In his keynote, Bale will highlight the progress his team has made so far, and explain how journalism at WikiTribune will work in practice.
Related posts