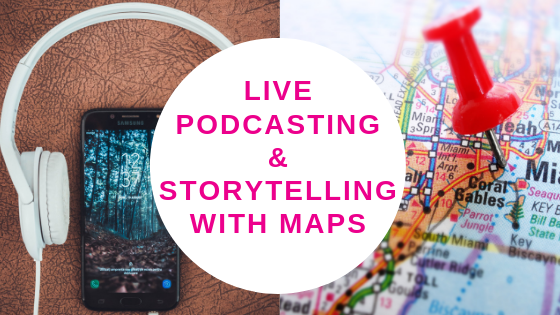 We are pleased to announce that you can now join two new workshops at our upcoming Newsrewired conference, taking place on 27 November 2019 at Reuters, London, UK.
[button link="https://www.journalism.co.uk/s195/" size="xl" color="#EC008C" text-input-id="Clear" window="yes"]Book your place now[/button]
Grow your audience by hosting a live podcast recording
Now that everyone seems to have a podcast, how can your organisation make your offering stand out from the crowd?
In this workshop, podcaster Suchandrika Chakrabarti will show you how to promote your event to hook new and current listeners; plan your show to make the audio visual and interactive; and use multimedia from the event to show off what you did.
This will help you grow your audience and, as a bonus, your current listeners will feel more engaged with your content than ever.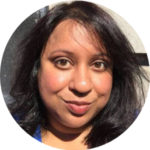 Suchandrika Chakrabarti is a freelance journalist and podcaster, having made the Black Mirror Cracked and Freelance Pod podcasts. She's hosted live recordings of Freelance Pod at the London Podcast Festival, Kings Place, and at the Boulevard Theatre, Soho.
Storytelling with Maps
Google's mapping tools are an easy way to make stories more informative, interactive and visually compelling.
Abigail Edge will help you learn how to plot multiple data points in My Maps, find historical imagery in StreetView, and explore how the new Google Earth tools can be used to tell timeline-based stories.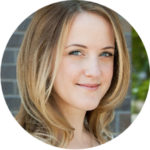 Abigail Edge is Google News Lab's Teaching Fellow for the UK and Ireland. Before joining Google in 2018, Abigail was a senior social media producer at BBC News. She also spent three years as a freelance journalist in Denver, Colorado.
Abigail was an editor at Journalism.co.uk, where she reported on emerging technology in media. For several years, she was a reporter and digital editor in regional news. Barrel Saunas, Outdoor wooden saunas http://www.woodenspasolutions.co.uk/product-category/barrel-saunas/
The get the most out of the conference and learn new skills, join our Newsrewired+ courses that will take place on 26 November 2019: smartphone journalism and audience growth strategies. Book a ticket for both days and save £20.
[button link="https://www.newsrewired.com/agenda-8/" size="xl" color="#EC008C" text-input-id="Clear" window="yes"]View agenda[/button]