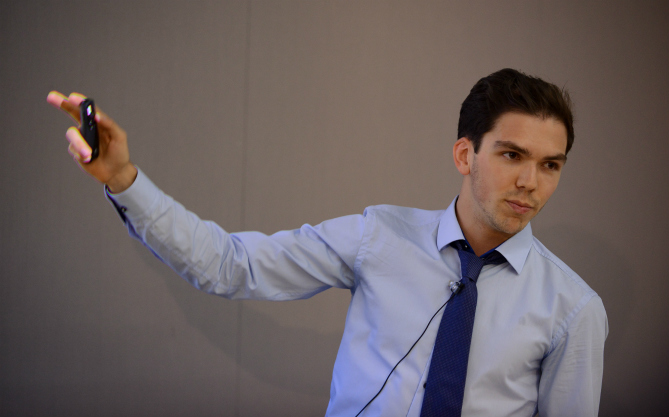 John Burn-Murdoch, interactive data journalist at the Financial Times, today gave delegates at the news:rewired conference, in London, a run down of tools and techniques to turn data sets into maps and visualisations.
Getting a map
The Open Geography Portal section of the Office for National Statistics website lets users find, view and download both geographical reference data and map polygons which can then be used as a basis for plotting data sets, he said.
Burn-Murdoch recommended downloading political constituencies for mapping data relevant to local government policies. The same concept can be applied to CCG areas or local education boundaries, he added.
Google Fusion Tables
Google Fusion Tables is "the entry level" platform for people looking to visualise data, said Burn-Murdoch.
Anyone with a Google account can go to Google Drive and start working. Users can import dat straight from a google spreadsheet and use Fusion to plot data on a map.
Fusion also gives the option for additional analysis of the same data, using different types of charts. But, said Burn-Murdoch, unless you have a lot of coding knowledge and experience, there are limits to what you are able to do in Fusion. It is a good starting point nonetheless, he said.
CartoDB
CartoDB has an intuitive interface that gives many more options for design and customisation than Fusion, said Burn-Murdoch, with a "huge amount of design you can do straight out of the box".
There is a free version that anyone can use to familiarise themselves with the platform, which includes simple drag and drop functions to load tables of data, before potentially upgrading to a paid account for more options.
The map in this Journalism.co.uk article of fire station response rates in London was created by the team at the Financial Times using CartoDB.
File formats
For those looking to delve deeper into mapping capabilities, Burn-Murdoch urged delegates to familiarise themselves with different file formats.
XLS and CSV files are useful for storing tables and data sets. KML, KMZ and SHP files are used for geographical data that allow users to map interesting geometries.
This file converter for KML files and this one for SHP files are also integral for journalists who want to map data, he said.
John Burn-Murdoch's full presentation can be found here.