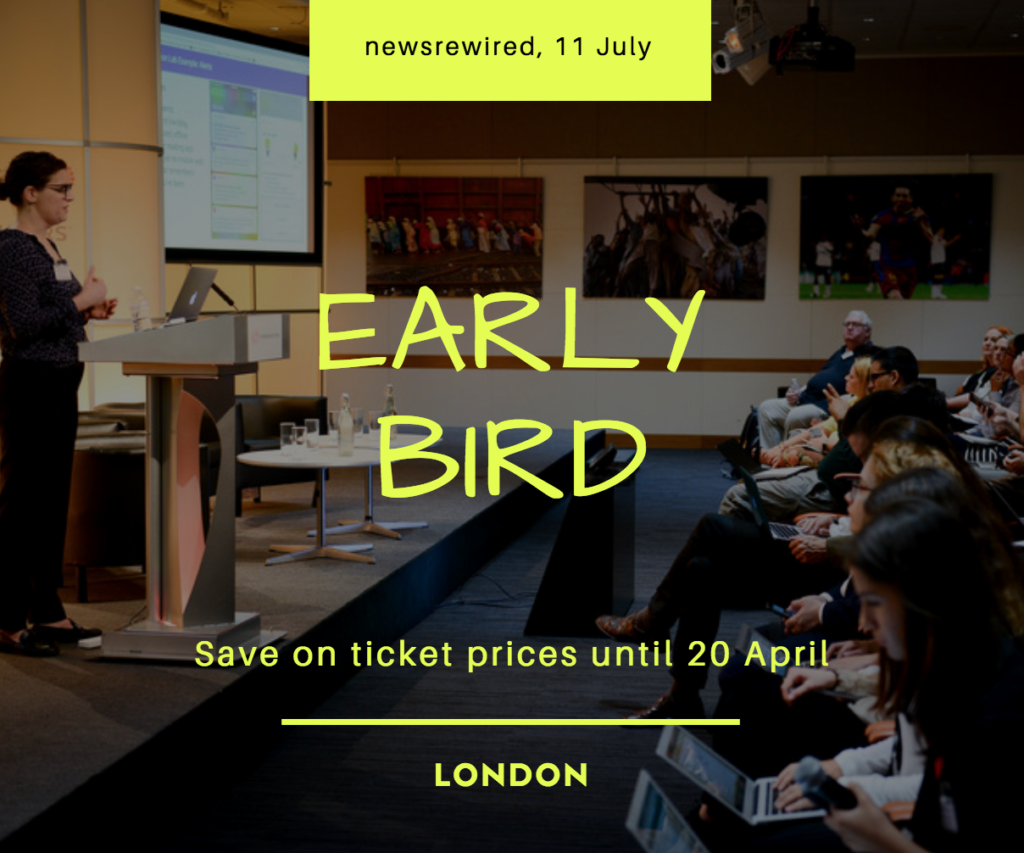 With about three months to go until our next newsrewired digital journalism conference, we are all hands on deck here at Journalism.co.uk, working on the programme for the event and the associated workshops.
Newsrewired will take place on 11 July at Reuters in Canary Wharf, London, and we are pleased to announce we are adding a new spotlight talk to the agenda.
Finding common ground: Why an audience-first mindset is key

Making an impact in media no longer means talking about print versus digital or desktop versus mobile. Understanding how people behave is the new way of thinking about media in the digital world. In this talk, Albertine Piels, director of Hackastory, explains why your audience's needs and your goals have to align for your organisation to thrive in this digital era.
In 2016, Albertine quit her job as an editor-in-chief at the Dutch national news station RTLZ so she can fully focus on Hackastory. Albertine has 15 years of experience in journalism, always with a strong focus on online media.
A limited number of early-bird discounted tickets are available for the event, costing £130+VAT. The discount expires on 20 April or once the tickets sell out, after which tickets will cost £180+VAT. Half of the tickets have already gone, so book your place now to avoid missing out.
[button link="https://www.journalism.co.uk/s195/" text-input-id="Clear"]Get tickets[/button]
Other topics we'll be exploring on the day include:
constructive journalism – the traditional news diet can leave people feeling anxious as negative stories flood TVs or social media feeds, but people who interact with solutions-focused stories feel empowered, spend more time on the article page, and are more likely to share the stories on social media;
journalism beyond the news cycle – the benefits of slow journalism, the staying power of good storytelling, and the impact of investigative reporting;
editorial newsletters – how to put together a successful newsletter strategy, and how to get ahead in the battle for attention in your readers' inboxes;
building communities on social media – should you go for Facebook groups, LinkedIn or Instagram? And once you've picked your networks, how do you create a conductive and engaging space?
If you would like to suggest a session or a talk, or sponsor the event, please get in touch by emailing catalina@journalism.co.uk.