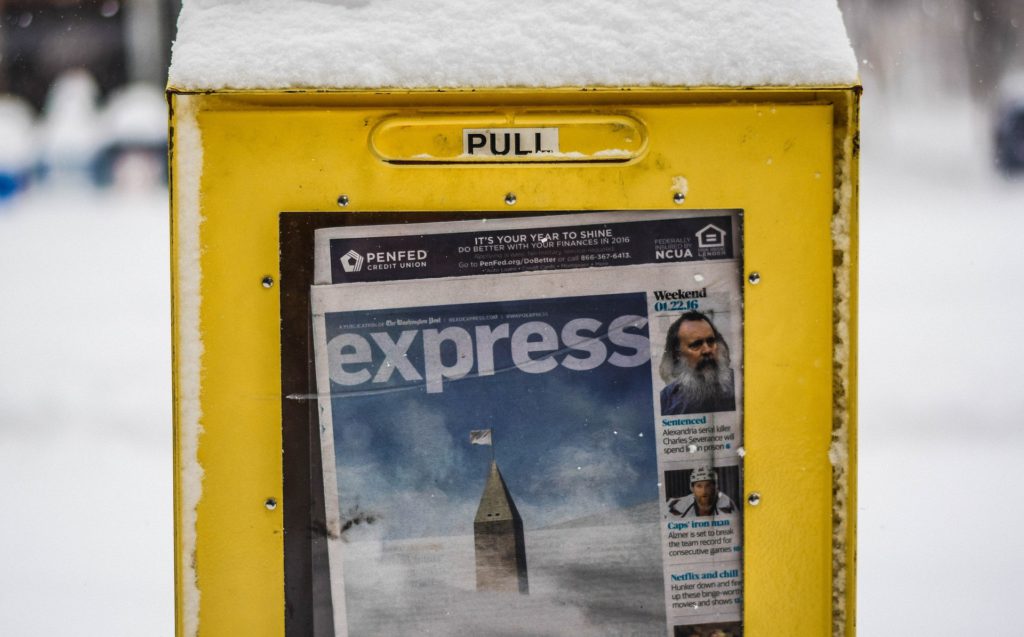 Job cuts, a shift to digital and financial pressure – all issues faced by local newspapers in both the US and the UK. But what lessons can the UK's regional titles learn from how their transatlantic counterparts are handling these challenges?
As part of a research project for the Tow Center for Digital Journalism at Columbia University and the Agora Journalism Center in Portland, Damian Radcliffe, a journalism professor at the University of Oregon, conducted interviews with 53 practitioners and industry experts and surveyed more than 400 local journalists in the US. He shared his thoughts on how to secure the future of local journalism with the audience of July's newsrewired:
1. Focus on original reporting
With limited resources, it is important to create a unique selling point. Work out how to add value to a landscape where your readers have access to so much news. What can your newsroom do that nobody else is doing?
2. Be selective in what you cover.
Though difficult, it is necessary for small newsrooms to recognise their competition and where they are lacking resources, explained Radcliffe. In response, they should not shy away from adapting or retiring an existing beat because someone else is doing it better. They should focus time and effort on something different instead.
3. Income diversification is key.
To become less dependent on advertising revenue, many local newsrooms are working hard to diversify their business models. US newspapers are no exception but provide some interesting examples of how to do so. Some are using their brand reputation and trust in local areas to offer spin-off services, such as website building and app creation; another is trialling charging for the publication of obituaries.
4. Create time and space to innovate.
Accepting that the newsroom is in a state of change helps journalists consider how to protect its future. Journalists are spending more time creating content for digital platforms and having time to experiment with different mechanisms to gain and engage audiences is vital. It can offer a more nuanced conversation about issues in the community which will appeal to readers. яндекс
5. Partner on everything else.
For those innovative ideas that your newsroom cannot handle on its own, do not be afraid to find a partner, said Radcliffe. Recently the Herald and News in Klamath County, Oregon, teamed up with their local college to create an augmented reality series on local baseball players aged 16-18. The paper has a team of 15-16 people, explained Radcliffe, but teaming up meant they were able to produce augmented reality content before it became more mainstream.