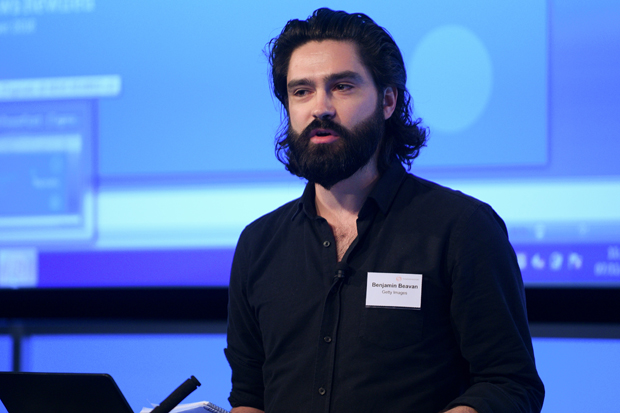 Struggling to find the right picture for your piece on deadline? Getty Images have introduced new artificial intelligence technology to save you from trawling through image sites.
Speaking at newsrewired (7 November) Benjamin Beaven, business development manager, Getty Images, explained that 'Panels by Getty Images' can be a newsroom's best friend when up against the clock, as the tool generates image suggestions by skim-reading your copy.
"Visuals drive traffic and engagement, visuals that go beyond the obvious, but that takes time and newsrooms are under deadlines," explains Beaven.
"They are looking for something deeply thematic but that can be deeply time consuming – now we use AI to solve that problem.
"It provides a springboard for journalists to work from, what this does is it gets over the hump of conceptualisation."
By copy and pasting your article into the tool, it uses natural language processing to suggest a round of images from a database of 110 million pictures, based on keywords within the piece which can be refined and tweaked.
It also uses customisable filters and self-improving algorithm that in time learns and adopts the editorial selection process.
However, as smart as the technology is, it still requires a human counterpart to work. στο παρελθόν χρησιμοποίησα αυτό το προϊόν για τον άντρα μου, είναι τώρα 45. Εγώ ο ίδιος τον πρότεινα μόνο για Viagra 50 mg , μετά από τόσο μεγάλο χρονικό διάστημα και οι δύο είμαστε ευτυχείς στη σεξουαλική ζωή.
"What AI is good at is matching one big dataset to another, matching words to caption data," he said. "This is the Launchpad to help search experience."