In the latest of our Q&As we talk to Ruth Barnett, social media correspondent for Sky News – who this week begins a new political role for the organisation's Westminster bureau. She joined the broadcaster in 2007 as a multimedia producer and was appointed as Twitter correspondent in March 2009, before taking on her most recent role last month. Ruth has pioneered Sky's real-time coverage of live events and uses Twitter and social media to track news stories, find sources and feed into her work for Sky News online, on TV and on radio. She joined Sky News from the Press Association, where she was a multimedia trainee. You can follow her on Twitter: @ruthbarnett.
At news:rewired Ruth will discuss her role as a social media correspondent and give practical advice on how social sites can be used by journalists. Read about her latest move on Journalism.co.uk.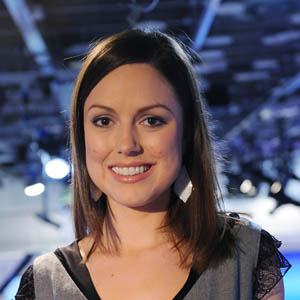 So what exactly do you do for Sky News?
Since March 2009 I have been scouring sites such as Twitter to find breaking news, case studies and trends for Sky News as their social media correspondent (formerly known as the Twitter correspondent), and helped us break news faster.
I have championed the news value of social media among colleagues at Sky News and acted as a point of contact for readers and viewers.
From January, I will be focusing on politics for www.skynews.com ahead of what is likely to be a very social media General Election.
You caused quite a stir with your 'Twitter' job title – do you think more news orgs will follow Sky News' lead by employing journalists who solely focus on social media?
Personally, I think it is worth having champions of social media within news organisations so that we can keep on top of the tools our readers and viewers use but I guess that can come under many guises or titles.
What have you learnt about sourcing from users? What checks are important?
This is the question everyone asks – but social media sources pose the same challenges viewer calls or emails always have. Every potential news tip we get is checked, same as always. In the times when that gets tricky – such as when we used tweets from people claiming to be in Iran during the election protests – we are upfront with the audience about what we can and cannot verify.

What do you feel are the most exciting social or multimedia developments made at Sky?
The way it's been embraced by everyone at Sky News – from editors such as Adam Boulton and Tim Marshall, to correspondents and producers has been exciting. A great innovation has been our @SkyNewsBreak Twitter feed – an account handled by the news editor on that shift to ensure we genuinely are breaking news, fastest, everywhere you are.
What are the biggest challenges day-to-day?
It can be hard staying across everything when you're following dozens of different searches and feeds. Finding the tiny tip that can escalate in a bona fide news line is like hunting for a needle in a haystack – frustrating, sometimes near impossible, but hugely satisfying when you find it.

What advice would you give to large news organisations trying to increasingly engage with their audiences?
With tools such as Twitter, there is sometimes a failure to listen as many organisations seem to just pump out links. I would suggest you have to be bold, try new ideas, experiment. That's what has made this role so much fun.