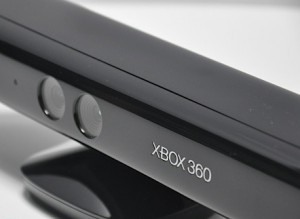 Its launch is undoubtedly part of the future of gaming – and we like to push the boundaries at news:rewired events, so we're pleased to announce that delegates at our beyond the story event will have the opportunity to try out Microsoft's latest release for the Xbox, Kinect.
It just wouldn't do to have a session on journalism and gaming hosted at Microsoft's UK office without the experience of Kinect. Here's what it is:
Kinect brings games and entertainment to life in extraordinary new ways without using a controller. Imagine controlling movies and music with the wave of a hand or the sound of your voice. With Kinect, technology evaporates … Controller-free gaming means full body play. Kinect responds to how you move. So if you have to kick, then kick. If you have to jump, then jump. You already know how to play.
At next week's event there will be a demo room set up alongside the main auditorium where the sessions take place. It can only hold about 25 people at a time and there will be two demonstrations with the Microsoft team held during the lunch break. If you're interested, we'll ask you to sign up outside the room on the day.
Tickets, while still available, can be purchased at this link for just £100 (+VAT). You'll be joining speakers from the Financial Times, the Times, IPC Media, the Guardian, the BBC and more, and have the opportunity to win prizes worth more than £1,000.