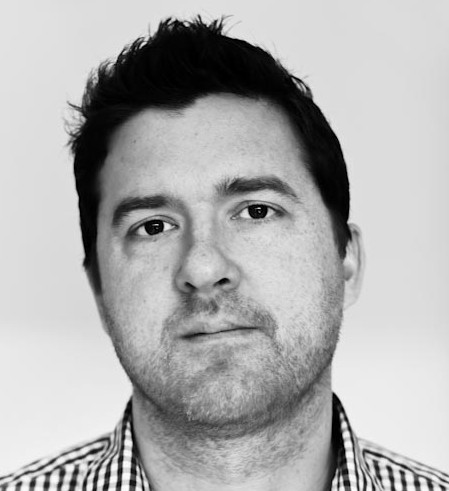 In the final two weeks before news:rewired we'll be publishing some thoughts from our speakers on the subject of their session. We asked content strategy consultant Malcolm Coles whether online publishers should think beyond written content when it comes to SEO and about things like page design.


Malcolm's session:
A: Search optimisation for business-to-business and specialist media

Following on from news:rewired – the nouveau niche, how can journalists and publishers maximise the impact of their specialist material and news for search engines?

With: James Lowery, head of SEO, Latitude; Malcolm Coles, director, Digital Sparkle; Frank Gosch, global SEO lead, Microsoft.
When it comes to SEO, should online publishers be thinking beyond written content to things like page design?
Absolutely. I'm going to talk at news:rewired about day-to-day SEO tactics to compete with major news outlets, using Holy Moly, the celebrity gossip site, as an example.
But there's a lot more to news SEO than just what you do day to day when creating content. Holy Moly recently recoded the entire site with the aim of speeding it up – and now page load times are just 40 per cent of what they were.
While they were about it, they fixed several other things that were causing problems with being picked up with Google News. Adam Sherk has put together a great list of Google News optimisation tips and we made sure we followed all of those.
For instance, the HTML code didn't used to make it 100 per cent clear which was the main headline, and so Google News sometimes showed odd bits of copy from the pages instead of the headline (you can see some old examples of this problem at other sites here which I showed last time I spoke at news:rewired). You still see that with some sites today, as this screenshot of Google News today shows.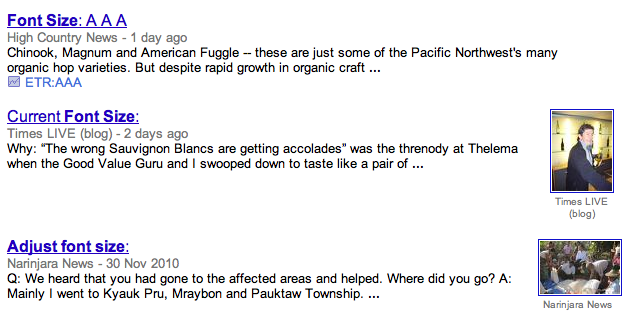 Also, Holy Moly uses a lot of images on most stories. You used to be able to click the main image and it would reload the page and show the next page in the gallery.
Google News sometimes shows thumbnail images taken from news stories in its results – but it (usually) won't if the image used in your news story links to somewhere else.
So we removed the ability to click the main image to change it to the next one – and now we have thumbnails showing in Google News.
Here's today's story about OK! magazine – complete with thumnbail image taken from the story:

And here's one about Wagner and benefit fraud:

After we'd made the changes to the code, Google News started showing thumbnail images overnight – so it shows how quickly Google can react when you "fix" something. In many ways, this change was a shame as it's a tiny bit harder to move through the image galleries. But on the plus side, Holy Moly gets a lot more screen presence in Google News. (It does go to show that Google's mantra of "Make pages primarily for users, not for search engines" is not always right. It would be easier for users if the main image was still clickable).
We still have the (very) occasional problem – Holy Moly spent ages putting together a page on this year's I'm a Celebrity lineup and Google News didn't pick it up. I thought it might have choked on the file size (with all the images) so we recreated it without them and it duly got indexed. We'd kind of missed the boat by then though …
I'll be talking more about how to compete with national news publishers at News ReWired. So make sure you come to that session – there will also be lots about Doctor Who sidekick Karen Gillan and Harry Potter actress Emma Watson if you're into that sort of thing … Unfortunately, there are also examples featuring Gillian McKeith, who I suspect might be less of a draw.
Follow this link to purchase tickets for news:rewired – beyond the story.