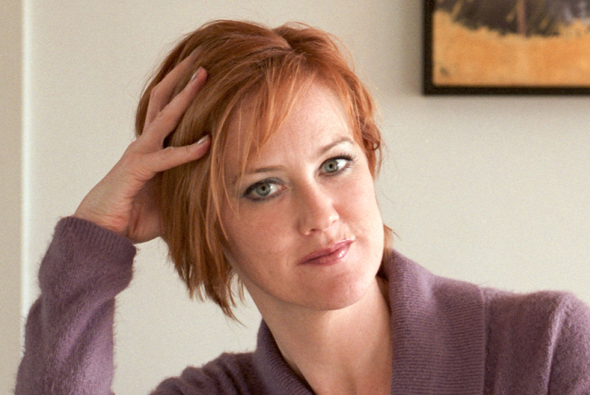 Journalism.co.uk is pleased to announce that award-winning journalist, author, and freedom of information campaigner Heather Brooke will give the keynote speech to open news:rewired – noise to signal on 27 May.

Brooke is best known for her role in bringing MPs expenses – one of the biggest stories of 2009 – to light after a tireless five-year freedom-of-information campaign.
It was the Telegraph that broke the story in the end, after buying a copy of the expenses files. But long before many newspaper journalists had heard of datasets or infographics, Brooke was fighting tooth and nail for access to the raw data that would eventually tell the story of duck houses, moats, and more, and lead to full-scale reform of the parliamentary expense system.
What began with a simple call to the House of Commons in 2004, in the course of researching a book about the Freedom of Information Act, led Brooke to what she has called the "great investigation of my career".
If the expenses scandal was UK's biggest story of 2009, than in 2010 undoubtedly belonged to WikiLeaks.
The Guardian, which led the way in making thousands of rows of raw data sing on the pages of newspapers worldwide, added Brooke to their investigations team after she managed to obtain a full copy of the secret US embassy cables on her own, sending staff at the newspaper and at WikiLeaks into a minor panic about their exclusive access.
As well as an author of two books – Your Right to Know and The Silent State – Brooke is an honorary visiting fellow at City University London's journalism department, where her teaching covers computer-assisted reporting and the effective use of public records and databases.
Brooke will join a leading line-up of speakers at the fourth news:rewired event, including:
Professor Paul Bradshaw, visiting professor, City University and founder, helpmeinvestigate.com;
James Ball, data journalist; Guardian investigations team;
Alex Gubbay, social media editor, BBC;
Jack Riley, digital media editor, the Independent;
Robin Hamman, director of digital, Edelman;
Buy tickets for news:rewired – noise to signal at this link.