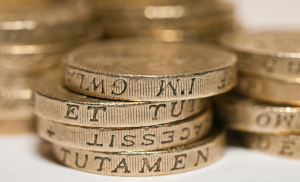 This post is the latest in a series published in the lead up to news:rewired – connected journalism, where we compile a collection of links on each session topic, to offer some useful background reading for delegates before the event.
In this post we look at session 2B, which will cover some of the business models currently being built and adopted within community-focused journalism. While other sessions in the day will look at how journalists can collaborate to improve their journalism, this panel will discuss the different ways the community can help to fund certain forms of journalism, either directly, or by producing content which is of value to publishers. In April the Guardian had to close its regional news pilot Guardian Local, which saw three "beatbloggers" cover Edinburgh, Cardiff and Leeds for the newspaper, with the project said to be "not sustainable in its present form". So what business models do exist and, importantly, are working in the community-focused news industry today and what can we expect to see in the future?
Speakers on the panel include Turi Munthe, founder, Demotix; Philip Trippenbach, editor-in-chief, Citizenside; Rick Waghorn, founder, Addiply and Karim Ben Khelifa, CEO, Emphas.is.
Topical blog posts:
Crowdfunded photojournalism platform Emphas.is receives $21K from 'backers' – In this article on Journalism.co.uk Karim Ben Khelifa outlines the ambitions of Emphas.is, a new site which runs on a crowdfunding model, allowing donors to follow the journalistic process as well as financially support production of the end result.
#citylocal: Hyperlocal ad sales and the 'age of participation' – Based on a session at a City University conference, this Journalism.co.uk post covers a discussion by a panel including Addiply founder Rick Waghorn, in which he calls for hyperlocal publishers to participate more in the community for ad sales.
"The audience is dead, long live the users": how Citizenside involves its community – This post on the editorsweblog.org reports on a presentation by Philip Trippenbach, editor-in-chief citizen journalism photo agency Citizenside, at WAN-IFRA's Summer University earlier this year, and explains why users are the core of the business.
Finding the value in Guardian local 'experiment' – Following the closure of the Guardian Local project, this blog post enters into an interesting discussion on other possible funding models that the experiment could have adopted or could experiment with in the future, such as involving the community more directly.
Community funded reporting – its time has come – On the blog of US crowd-sourcing site Spot.Us, founder David Cohn outlines examples of "community funded reporting" he saw emerging last year.
Emerging economics of community news – This post is taken from the State of the News Media report 2011, outlining two new trends in community journalism, firstly the importance of focusing on financial sustainability as much as producing news and secondly, the need for multiple revenue streams.
Making money as a local news start-up – In this audio interview with Journalism.co.uk Inside the M60's co-founder Nigel Barlow discusses the business side of local news.
Issues to debate:
– What new and innovative ways are news outlets and journalism projects, which focus on community, experimenting with to make money?
– What issues do you need to be aware of when seeking funding from the community, what are the ethics to be considered when pursuing this form of backing?
– How can you build relationships with mainstream media to support citizen newswires?
– How can collaboration enhance business models, e.g. harnessing the power of the community?
– When it comes to community funding is it about safety in numbers, or is it more important to have a smaller, more specific audience?
– How do you build the trust of a community to either contribute material or offer funding – what can you do to establish yourself as a reliable source of journalism content?
There are only a handful of tickets left for news:rewired – connected journalism, get yours at this link.
Image by wwarby on Flickr. Some rights reserved.