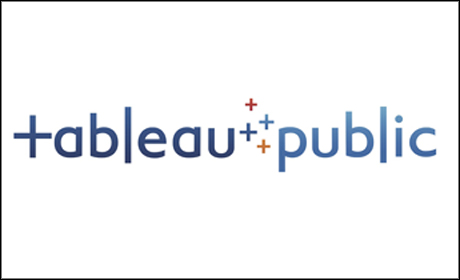 Data visualisation tool Tableau is returning as sponsor of news:rewired – media in motion, Journalism.co.uk's digital journalism conference.
The one-day conference, which takes place on Friday 3 February at MSN UK's offices in Victoria, will look at the latest tools, strategies and approaches in online journalism and the use of digital technologies for innovative news production.
As well as panel sessions there will also be a workshop period within the conference agenda, looking in more details at specific topics including search engine optimisation and data journalism, with the help of industry experts.
Tableau's senior product consultant Andy Cotgreave will be joining the data journalism workshop, to be given by the Guardian's award winning data journalist Simon Rogers,and will showcase how Tableau can be used by journalists to create interactive charts and share them online.
"Tableau are delighted to be sponsoring news:rewired on 3 February," Cotgreave said. "Our mission, to help people see and understand their data, is especially relevant to journalists who need to navigate their way through mountains of data quickly to discover the compelling stories hidden within.
"We look forward to sharing stories and learning how journalists are managing the deluge of data."
As well as the Guardian, a number of news outlets use Tableau Public to produce interactive graphics, including the Wall Street Journal, the Huffington Post, the Washington Post and Argentina's La Nación.
You can still buy tickets for news:rewired – media in motion for just £130 (+VAT). Book yours now at this link to avoid disappointment. – this event is now sold out.