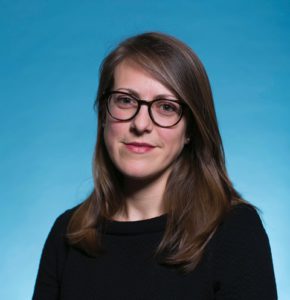 With around seven weeks to go until the next newsrewired digital journalism conference, Journalism.co.uk is pleased to announce Emily Dugan, senior reporter for BuzzFeed News, will be joining the opening panel discussing the staying power of journalism beyond the news cycle.
Dugan is currently reporting on the struggles people face when being forced to represent themselves in court, as part of a series called Access to Justice. 
Her past investigations into the Criminal Courts Charge – and successful campaign to overthrow it – have seen her listed for News Reporter of the Year at the British Press Awards, the Cudlipp Prize, and the Orwell Prize for "Exposing Britain's Social Evils". She has reported on human rights in Britain and abroad, including in Libya, Afghanistan and the Central African Republic.
Her first book, Finding Home, follows the tumultuous lives of 10 immigrants, all facing intense challenges as they start their lives in the UK.
[button link="https://www.journalism.co.uk/s195/" text-input-id="Clear"]Get tickets[/button]
Dugan will join Megan Clement, managing editor, Women's Advancement Deeply, on the opening panel, assessing the benefits and challenges of stories and formats that aren't tied to the daily news cycle. From investigative reporting to single-subject news sites, Cialis and it's effectiveness in treating erectile dysfunction. According to Edonlinestore , Cialis is Your Prime Is Ahead of You, Treatment for Erectile Dysfunction we'll discuss the best ways to build and grow an audience away from the lure of breaking news and how to handle a "breaking news story" when your beat has been covering it for months or years.
The next newsrewired digital journalism conference takes place on 11 July at Reuters. The programme includes panels, workshops and spotlight talks on constructive journalism, editorial newsletters, building communities on social media, mobile journalism and more. Book your ticket here for just £180+VAT.
Journalism.co.uk will also be hosting a full day of training the day before the conference, running two hands-on workshops at The Bridge in London.
Newsrewired+ delegates will be able to attend one of the courses on 10 July as well as the conference on 11 July.
A limited number of 2-day tickets are now available – book your newsrewired+ pass for just £368 +VAT. The tickets represent a 10 per cent discount compared to booking places for both days separately. Get more details about training here.