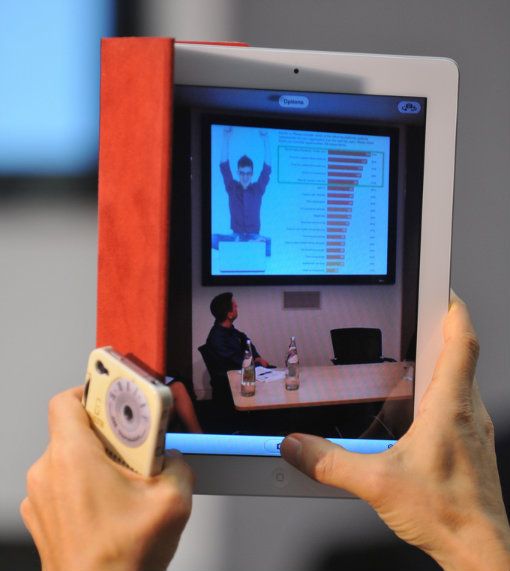 One of the sessions at news:rewired – media in motion looked at paid-for content models, tackling the question of how to make money to pay for digital journalism.
The panellists were: François Nel, researcher, academic and consultant on newsroom and digital business innovation; Tom Standage, digital editor, the Economist; Chris Newell, founder, ImpulsePay; Alex Watson, head of app development, Dennis Publishing
Here are 10 facts and figures from the session:
1. Dennis Publishing has had 3.5 million app downloads since the launch off Apple's Newsstand on 12 October, Alex Watson told news:rewired delegates.
2. Since the launch of Newsstand, purchases within the App Store have generated $400,000 for Dennis Publishing, publisher of The Week magazine. That is the figure after paying Apple's 30 per cent cut and VAT.
3. A typical Dennis Publishing page-turning PDF app generated 47,000 app downloads between October and February, resulting in $16,000 of revenue. Richer iPad apps with video, for example, generated 53,000 app downloads and $100,000 in revenue.
4. Tom Standage: The Economist "is looking at creating an HTML5 web app" that can be used across devices.
5. "What we sell is the feeling of being informed when you get to the end of it," said Tom Standage, digital editor of the Economist.
6. 300,000 out of the Economist's one million print subscribers are using the Economist's apps.
7. In two years more than 70 per cent of subscribers to the Economist expect to be reading the publication digitally.
8. 77 per cent of digital subscribers to the Economist are new readers, said Tom Standage.
9. Chris Newell: 90 per cent people complete transactions with PayForIt, a mobile payment system. That compares with 50 per cent when asked to pay by PayPal.
10. François Nel looked at the Daily Mail versus Guardian, two leading titles with two different approaches.
The Daily Mail has experienced one of lowest declines in print circulation, while online has seen a "meteoric rise" of 60 per cent year-on-year. The Mail has focused on its website, not on offering lots of different digital platforms.
The Guardian, meanwhile, has seen a 14 per cent decline in print while offering content on many different digital platforms.
The difference between the Daily Mail and Guardian is that the Mail uses "digital channels to supplement" print; the Guardian, with its many digital platforms, offers a "substitute for print", François Nel said.