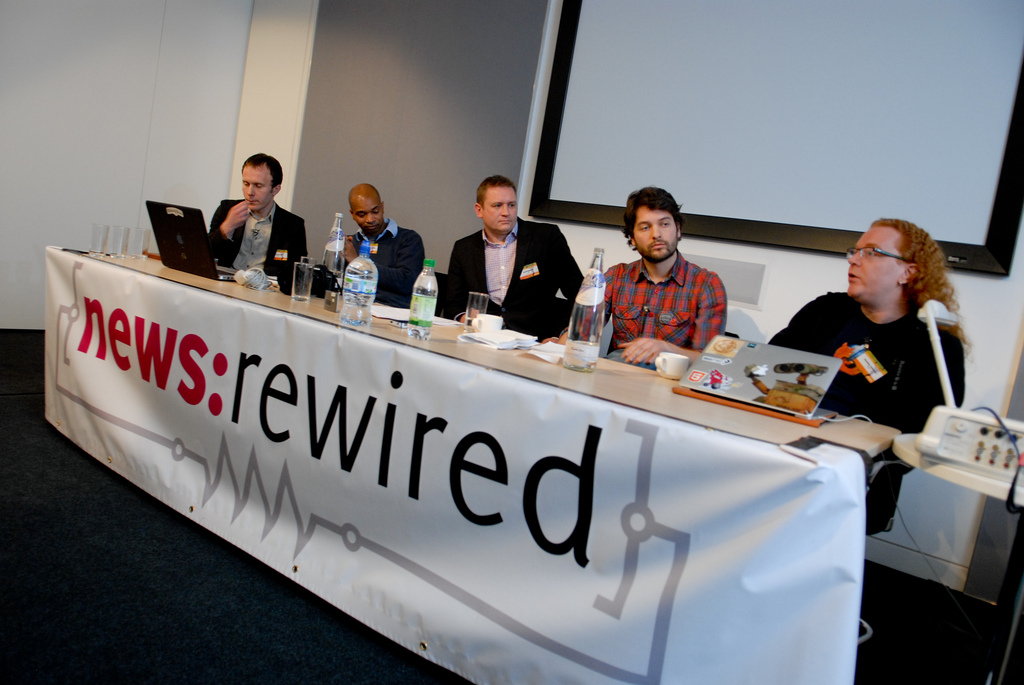 The panel in session #1A featured: Christian Heilmann, Mozilla; Josh de la Mare, editor of video, Financial Times; John Domokos, video producer, the Guardian and David Dunkley Gyimah, video journalist, academic and consultant.
The majority of the speakers did not use slides, but examples of videos online which make the most of the platform.
Here is Christian Heilmann's presentation, on how journalists can create online video using elements from the web such as tweets.
Slides:
Here is the audio of Christian's presentation.
He has also posted his talk here.