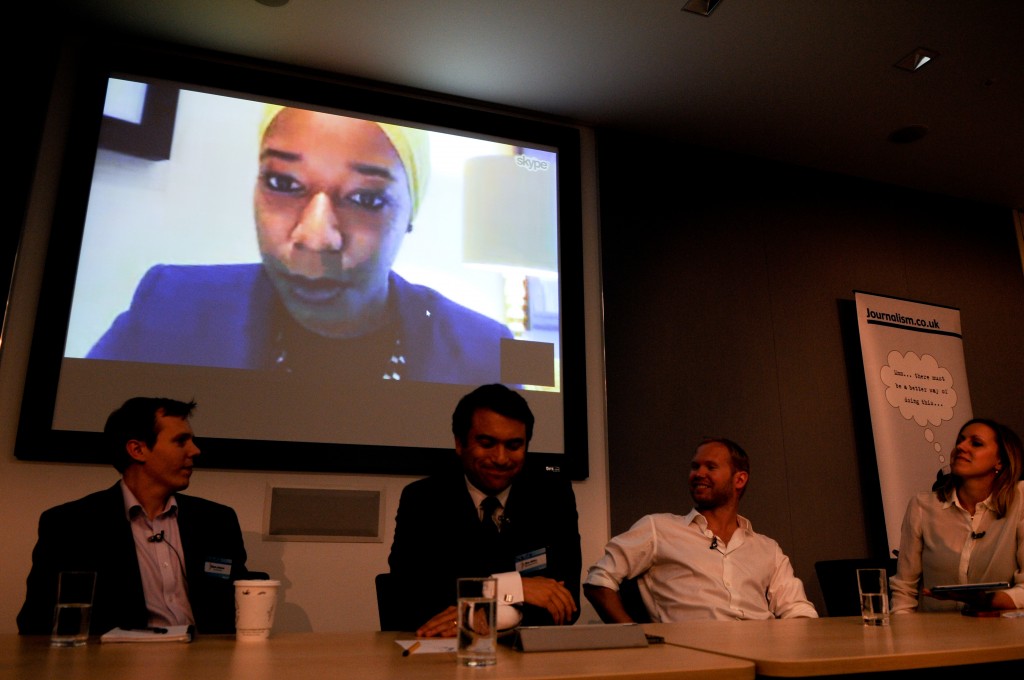 With growing engagement of audiences both across social media platforms and on news outlets' own websites, newsrooms are now looking at the different ways to bring their dedicated communities closer to the action and reap the rewards as users become actively involved in the editorial process.
In a session at news:rewired – full stream ahead, a panel of experts discussed the approaches being taken within newsrooms across the industry and what lessons have been learnt along the way.
The panel featured: Mark Johnson, community editor, the Economist, Malika Bilal, digital producer and co-host of The Stream, Al Jazeera (via Skype), Hannah Waldram, community co-ordinator, the Guardian, Ros Atkins, presenter, World Have Your Say, BBC World Service radio & BBC World News television, Tony Haile, chief executive, Chartbeat.
The session was moderated by Katie King, senior product manager, Portal & Partners, MSN UK.
Below are the presentations delivered by some of the speakers on the day. There is also a liveblog of the session available here, and further coverage at this link.
Hannah Waldram, community co-ordinator, the Guardian

Ros Atkins, presenter, World Have Your Say, BBC World Service radio & BBC World News television

Mark Johnson, community editor, the Economist