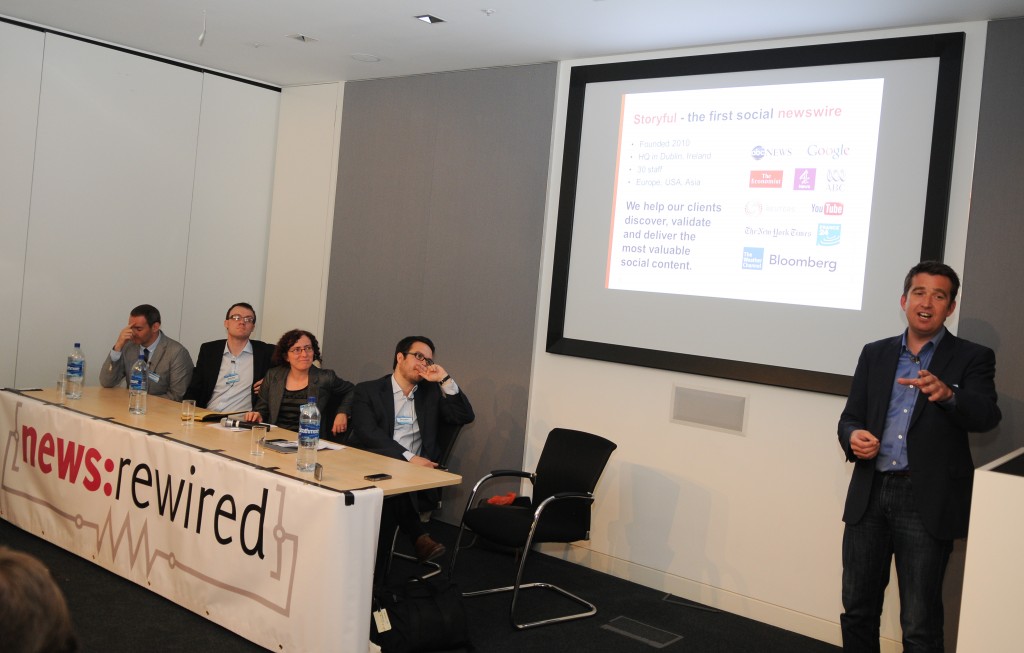 Plenty of practical tips, techniques and tools were shared with delegates at news:rewired – full stream ahead on Friday (13 July) about how to validate and verify content shared online, particularly on social media platforms, and also issue corrections in a networked way.
The panel features Craig Silverman, editor, RegretTheError, Chris Hamilton, social media editor, BBC News, Paul Bradshaw, visiting professor in online journalism at City University London and course leader of the MA in Online Journalism at Birmingham City University and Mark Little, chief executive and founder, Storyful.
The session was moderated by Mary Hamilton, SEO subeditor, Guardian.co.uk.
Here are copies of the panel's presentations given on the day:
Mark Little, chief executive and founder, Storyful

Chris Hamilton, social media editor, BBC News

Paul Bradshaw, visiting professor in online journalism at City University London and course leader of the MA in Online Journalism at Birmingham City University

Craig Silverman, editor, RegretTheError