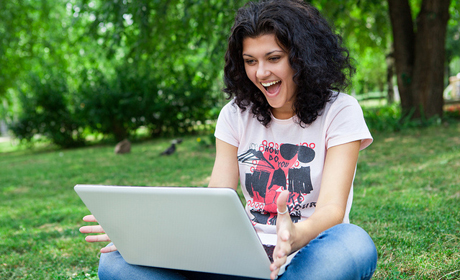 On Thursday 6 December Journalism.co.uk will be running its next digital journalism conference, news:rewired – digital stories. One of the sessions planned for the day will look at site design, user experience and news readability, with speakers including Martin Belam, principal consultant, Emblem; Grig Davidovitz, co-founder, RGB Media; Kate Ortega, deputy graphics editor, The Wall Street Journal and Marc Downer, user experience consultant, Adido.
Ahead of the conference we've compiled some related reading (and listening) for delegates interested in learning more about user experiences in digital news, the approaches being taken by some news outlets and what recent research has revealed.
First of all, delegates might like to take a look at this Journalism.co.uk feature on building a good user experience for news sites. The main eight tips outlined in the article include:
Carry out effective audience research
Avoid 'information-overload'
Offer a rewarding and shareable experience
Offer explainers along the way
Build clear and uninterrupted journeys
Embrace the liveness of news
Make the experience one-of-a-kind
Have a clear voice and offering
There is also a podcast covering similar topics, produced by Journalism.co.uk, at this link.
To get an idea of the different approaches taken by news outlets, here is a collection of Journalism.co.uk reports on just some of the digital redesigns from 2012.
Other useful resources and reads:
There are still some tickets left for the one-day conference, so if you would like to attend buy yours for just £130 (+VAT) at this link. Lunch and refreshments will also be provided, as well as networking drinks afterwards.
There is also a news:rewired PLUS ticket option for just £310 (+VAT), which includes both a day's intensive training on the Wednesday (5 December) and the day-long conference on the Thursday (6 December). Delegates can choose one of three two options for the day of intensive training: Introduction to Data Journalism, run by Paul Bradshaw; Online Media Law, run by David Banks or Advanced Online Research Skills, run by Colin Meek (Advanced Online Research Skills now sold out).
You can buy either of these tickets at this link. If you select a news:rewired PLUS ticket we will contact you to confirm which training course you would like to attend on the Wednesday and provide further details. Space on these training courses will be limited and running of them will be subject to demand.